Details

Category: Blog
Published: Thursday, 22 November 2018 21:00
Written by MINING.com
Hits: 2051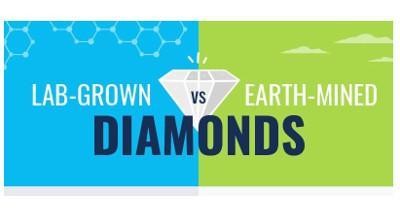 Lab-grown diamonds, made for decades as an inexpensive alternative to mined stones for industrial purposes, are cracking the consumer market, largely thanks to millennials' evolving shopping tastes.
Read more: Mined or lab-made diamonds? The answer is personal
Details

Category: Blog
Published: Tuesday, 07 June 2016 18:20
Written by Media Post
Hits: 4616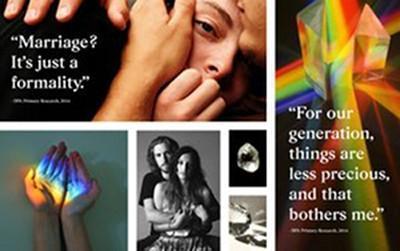 When it comes to Millennials' reluctance to get hitched, it isn't just parents throwing their hands up in despair. The diamond industry has been befuddled, too, with seven leading companies throwing in together on a new marketing campaign intended to win over those casual Gen Y kids. Sarah Mahoney on MediaPost analyzes the forces in play in this quixotic group.
Last year, a group of leading diamond-mining companies, including industry leader De Beers, formed an alliance called the Diamond Producers Association, with an initial budget of $6 million. And while the new campaign, themed "Real is Rare," isn't scheduled to break until the fall, agency Mother New York is unveiling some of the research that guided the marketing effort.
Details

Category: Blog
Published: Monday, 13 June 2016 14:43
Written by Angela Raymond
Hits: 4781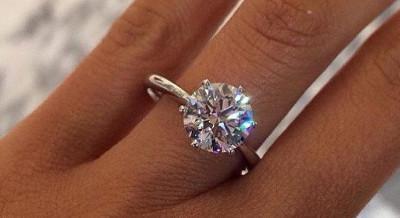 In celebration of those loving couples who are about to tie the knot, we offer this wonderful exploration of why diamonds are used for the purpose of engagement and wedding rings. The practice wasn't always so. Many factors came to influence this now common practice, none the least of which was profit. But let's start at the beginning.
The diamond's moniker is derived from the Greek word adamas, a word meaning "unconquerable"; befitting for a stone that holds the highest position for hardness on the Mohs scale and one in which can stand the test of time to symbolize love. Today a man presents his prospective bride with an engagement ring upon acceptance of his marriage proposal. Anthropologists believe this tradition originated from a Roman custom in which wives wore rings attached to small keys, indicating their husbands' ownership.
Read more: Why Diamonds Are Used In Engagement And Wedding Rings
Details

Category: Blog
Published: Thursday, 02 June 2016 17:41
Written by Avi Krawitz, Diamonds.net
Hits: 14761
According to Avi Krawitz at diamonds.net, the diamond industry is waking up to a new reality. Not only are the banks insisting on stricter compliance standards and pipeline integrity, but the largest mining companies and jewelry retailers are rapidly following suit. This is forcing the industry to rethink the way it conducts business so that 'transparency, responsibility and sustainability' are engrained in the ethos of the trade.
It was therefore no coincidence those three concepts formed the central theme of the World Diamond Congress recently held in Dubai. "These themes run through all the challenges we're facing as a global industry and also show us the way forward," Ernie Blom, president of the World Federation of Diamond Bourses (WFDB), said in his opening remarks at the congress, a joint meeting of the WFDB and the International Diamond Manufacturers Association (IDMA).
Read more: Three Things the Diamond Trade's Survival Depends On