Details

Category: Blog
Published: Monday, 13 June 2016 14:43
Written by Angela Raymond
Hits: 4665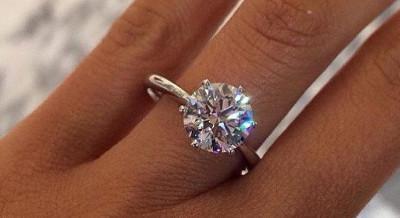 In celebration of those loving couples who are about to tie the knot, we offer this wonderful exploration of why diamonds are used for the purpose of engagement and wedding rings. The practice wasn't always so. Many factors came to influence this now common practice, none the least of which was profit. But let's start at the beginning.
The diamond's moniker is derived from the Greek word adamas, a word meaning "unconquerable"; befitting for a stone that holds the highest position for hardness on the Mohs scale and one in which can stand the test of time to symbolize love. Today a man presents his prospective bride with an engagement ring upon acceptance of his marriage proposal. Anthropologists believe this tradition originated from a Roman custom in which wives wore rings attached to small keys, indicating their husbands' ownership.
Read more: Why Diamonds Are Used In Engagement And Wedding Rings