May 15, 19 by Staff Writer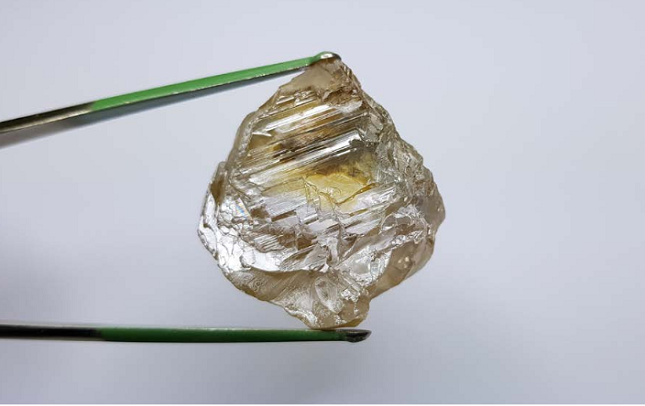 Lucapa Diamond mined a 130-carat, gem quality diamond at its Lulo Diamond Project in Angola. The 130-carat diamond is the 13th diamond larger than 100 carats recovered to date at Lulo and the second recovered so far in 2019.
The company said in a statement that the 130-carat diamond "adds to the current inventory of high-value large special run-of-mine diamonds, including top color white diamonds, weighing 128 carats and 62 carats, as well as a number of fancy pink colored diamonds."
Diamonds mined at Lulo are sold by the alluvial mining company, Sociedade Mineira Do Lulo. The company noted that some diamonds may be held for tender at a later date.
Lucapa is a growing diamond company with mines in Angola and Lesotho, along with exploration projects in Angola, Australia and Botswana. It owns and runs the Lulo mine in Angola together with its partners Endiama and Rosas & Petalas ...