May 07, 19 by staff writer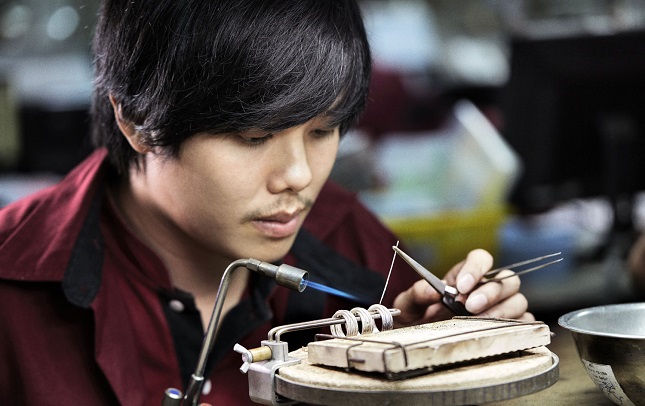 Pandora, the renowned Danish fashion jewelry manufacturer and retailer, is pushing forward with its plans and program to "Reignite a Passion for Pandora."
Under its new CEO and President, Alexander Lacik, and the new CFO Anders Boyer, the firm is progressing with NOW – the firm's business transformation program that "has comprehensive impact on the organisation, operations and culture."
"As a foundation for the upcoming important brand re-launch, Pandora initiated a commercial reset including fewer promotional activities, reduction of sell-in packages and improvement of inventory levels. The reduced sell-in packages and other wholesale inventory movements are estimated to have impacted organic growth by -5 percentage point in Q1 2019," the company reported.
Pandora is currently testing a number of commercial initiatives, including pilots with celebrity and influencer collaborations. It is making significant marketing investments in key countries, which are expected to demonstrate the potential to drive profitable revenue growth.
Pandora said in a statement that the its "cost reduction initiatives tracked well in the first quarter. Pandora is rapidly changing the cost mindset and performance culture and has made significant progress in several areas including productivity improvements in Thailand."
Pandora designs, manufactures and markets hand-finished and contemporary jewelry made from high-quality materials at affordable prices. Pandora jewelry is sold in more than 100 countries on six continents through more than 7,700 points of sale, including more than 2,700 concept stores. Founded in 1982 and headquartered in Copenhagen, Denmark, Pandora employs more than 32,000 people worldwide of whom more than 14,000 are located in Thailand, where the Company manufactures its jewelry. Pandora is publicly listed on the Nasdaq Copenhagen stock exchange in Denmark. In 2018, Pandora's total revenue...