March 18, 19 by Ya'akov Almor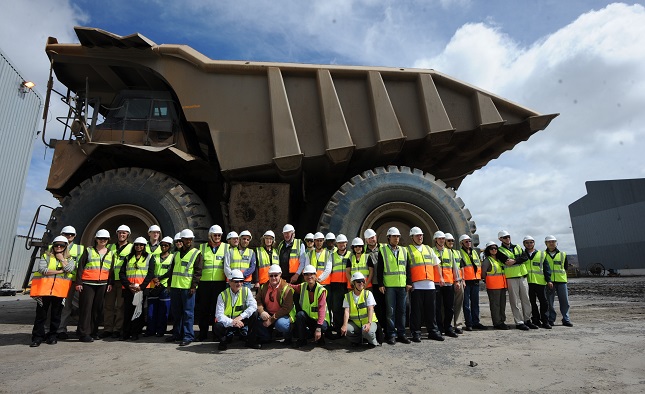 Albert Milton, the managing director of Botswana's Debswana Diamond Mining, announced that Debswana aims to keep production at around 24 million carats this year, Reuters reported. <?xml:namespace prefix = "o" ns = "urn:schemas-microsoft-com:office:office" /?>
Debswana is a joint venture between De Beers and Botswana's government. In 2018, Debswana's production increased with six percent, reaching 24.1 million carats, its highest output in the past four years. The growth in production and sales were attributed to a strong demand from the consumer markets in the United States, China and India.
"I see the year staying as we budgeted at 24 million carats. There is no reason for us to change production forecasts at this moment," Debswana managing director told Reuters.
Debswana is one of Botswana's most important economic engines and a chief contributor to Botswana's government revenues. Soon, the contract between De Beers and the government will come up for negotiations toward renewal of the ten-year contract that was implemented in 2011. The negotiations will be conducted between De Beers and members of the Botswana government's Minerals Policy Committee (MPC) i.e. the Finance and Economic Development Permanent Secretary, his colleague at the Minerals Ministry; the Governor of the Bank of Botswana and the Attorney General Advocate.
Under the terms of the current contract, De Beers relocated its diamond sales and distribution function from London to Gaborone. In practice, this meant that all diamonds produced from De Beers mines in Botswana, South Africa, Canada and Namibia are sorted, priced at the Diamond Trading Company Botswana in Gaborone and that the ten sights, additional possible auctions and tenders are viewed in and sold from Gaborone.
...
One of the