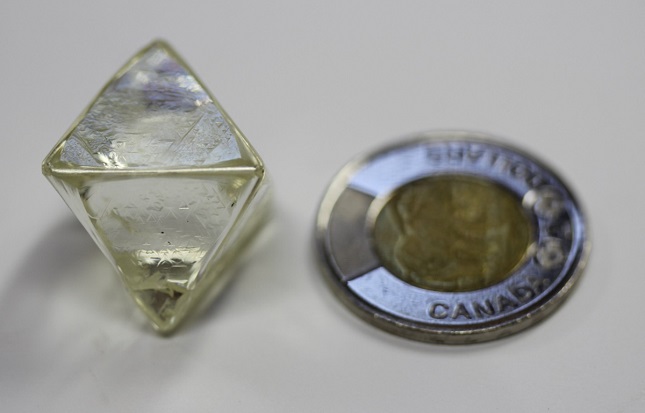 Diamcor, a Canadian junior diamond miner, said it had sold 1,220 carats of rough diamonds from the Krone-Endora at Venetia project in South Africa at its second tender held in the first quarter of the year. The sale netted the junior miner $376,000, with an average price of $308 per carat sold. This represented a significant improvement over the average price - $176 per carat - on all rough diamonds tendered and sold to date. The recent tender included the sale of a 44-carat gem quality rough diamond.
"We continue to be pleased with the results of our tenders, and this recent tender clearly demonstrates the positive impact that larger diamonds in the special category  can have on our revenues," Diamcor CEO Dean Taylor stated.
Diamcor has a long-term strategic alliance and first right of refusal agreement with Tiffany & Co. Canada, a subsidiary of New York-based Tiffany & Co. to purchase up to100 percent of the production of Krone-Endora at Venetia project.
At the same time, Diamcor's share price plummeted to a 52-week low this week.
...