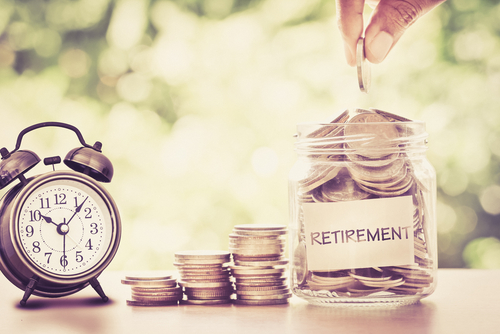 At the current federal minimum wage of $7.25 per hour, working 40 hours per week, 52 weeks per year, yields an annual income of only $15,080. This is below the annual poverty line. It also reflects something that most people are unaware of — in Illinois, there are more than 19,000 retired teachers who get OVER[1] $100,000 per year in their pension. According to the latest data, nearly 1.5 in ten federal employees are eligible to retire RIGHT NOW, and in five years the number will hit three in 10 or about 30%. The Housing and Urban Development Department in the federal government has the highest rate of employees eligible to retire right now of any major agency in government, which stands at a shocking 24%.
Under U.S. law, there are two broad types of retirement plans: defined-benefit (DB) and defined-contribution (DC) plans. The Defined-benefit plan has been mostly abandoned in the private sector because they were rapidly revealing how they failed to work. The DB plan use to come with a gold watch and ensured you some level of benefit for the rest of your life. This was all part of how to prevent another Great Depression. Typically, your employer would invest part of your compensation in the plan based on some formula. In some cases, you, the worker, might have added more money to the pot. The employer was required to send your defined benefit each month or quarter to a fund. Typically, this was in the form of a fixed-dollar amount, sometimes with periodic cost-of-living adjustments. That scheme ran into trouble that set standards for private-sector pension plans and defined their tax benefits under federal law because government wanted a piece of the action due to income taxes.
Most state and local...