February 03, 19 by Staff Reporter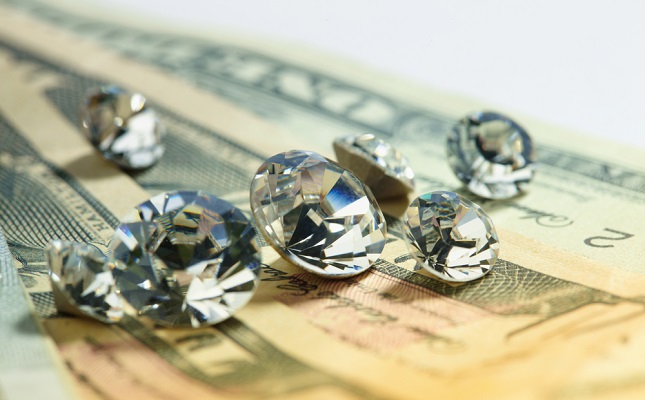 (IDEX Online) – The IDEX polished diamond price index was almost flat on the month in January. <?xml:namespace prefix = "o" ns = "urn:schemas-microsoft-com:office:office" /?>
The Index began the month at 124.36 and ended at 123.88.
  <?xml:namespace prefix = "v" ns = "urn:schemas-microsoft-com:vml" /?>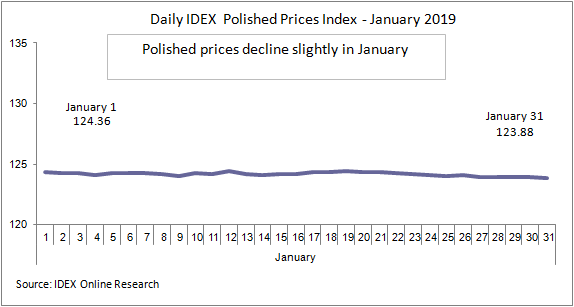 Outlook
Ahead of the Chinese New Year, polished trading slowed down in the Far East. The market will be looking for signs of where it is heading from the results of sales to China as the Year of the Pig begins.
Meanwhile, in the United States, job creation in January came in at twice the expected level, with more than 300,000 jobs created, while inflation remains benign. That is something of a sweetspot for American finances.
Is the US economy powering ahead, or are the employment indicators lagging behind? That is a question that will only be answered in the coming months, although it was telling that the Conference Board consumer confidence index dropped 5% to an 18-month low, impacted by stock market volatility and the lengthy government closedown.