December 19, 18 by Albert Robinson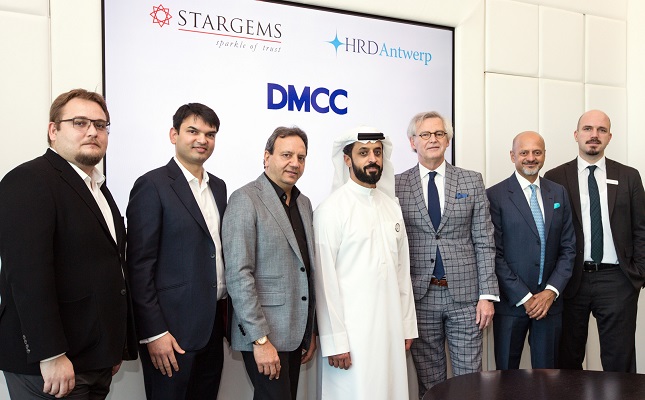 (IDEX Online) – HRD Antwerp has signed a partnership with Dubai-based jewelry retailer Stargems to certify its jewelry inventory through the establishment of a diamond jewelry grading lab. <?xml:namespace prefix = "o" ns = "urn:schemas-microsoft-com:office:office" /?>
The cooperation agreement will ensure the transparency and authenticity of each jewelry piece, the sides said in a statement.
As a result of the collaboration, HRD Antwerp will open its first diamond jewelry grading lab in the Middle East, located inside the Turkish Trade Center (TTC) in the Almas Tower in the DMCC Free Zone.
"HRD Antwerp's laboratories use the most sophisticated technology and rely on the extensive expertise of their in-house research department to certify diamonds. With this new partnership, HRD Antwerp aspires to expand its presence in the Middle East by targeting some of the largest and most promising diamond markets."
Stargems Group Chairman Shailesh Javeri commented: "Within the diamond industry, trust is key. As a retailer, we want our customers to have confidence in our products. By certifying our entire inventory with the highly reputable HRD Antwerp brand, our customers can be assured about the authenticity and quality of our jewelry."
HRD Antwerp's CEO, Michel Janssens, explained, "We are delighted to be setting up our first diamond jewelry grading lab in the Middle East. Transparency and authenticity form the bedrock of our work and we want to make sure that Stargems' clients purchase their jewelry with full confidence and peace of mind. We look forward to beginning our partnership and introducing a new standard to the industry."
Ahmed Bin Sulayem, Executive Chairman, DMCC, commented: "We are thrilled to be...