December 13, 18 by Staff Reporter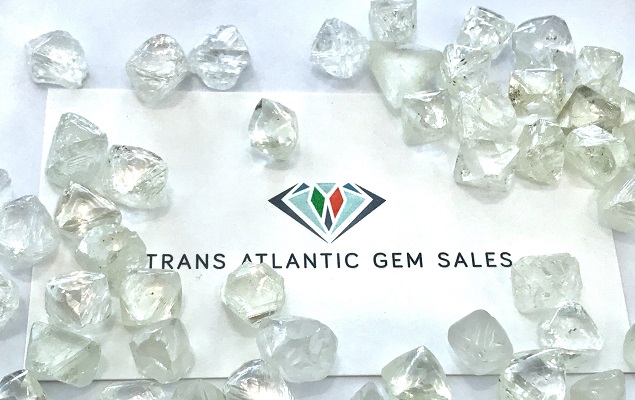 (IDEX Online) – Trans Atlantic Gem Sales (TAGS) held a rough diamond tender from the November 26 to December 4 at the Dubai Diamond Exchange in the Almas Tower, Dubai., selling 97,841 carats for $46.4 million. <?xml:namespace prefix = "o" ns = "urn:schemas-microsoft-com:office:office" /?>
The company reported that two regular productions of high quality and high color material from South Africa and Angola were offered for sale, as well as several significant special stones. The tender was the final, and largest, event of this year, with goods sold reaching an average per carat price of $474.40.
TAGS said that 168 companies attended the auction, with many new registrations from customers in all the major diamond centers, several of whom had winning bids.
"With the commencement of regular direct flights between Surat and Sharjah [UAE]  in the next few weeks, we anticipate reaching a further range of small specialist manufacturers to attend our events in 2019," the firm said. "TAGS has experienced a steady growth in volumes in both its regular productions from South Africa and Angola.
"Through 2019, we anticipate a sustained supply of the productions, which will provide our customers with a regular and meaningful volume of high quality rough, to form an important component of manufacturers monthly production programs. 
"Our customer base continues to grow with TAGS experiencing a record number of viewing appointment requests and company registrations which resulted in a decision by TAGS to extend the tender and the final bidding deadline by a day in order to accommodate the high level of interest."...