November 21, 18 by Albert Robinson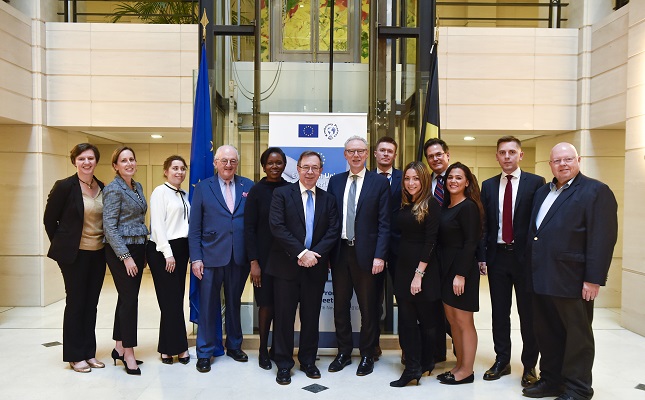 (IDEX Online) – While reiterating its support for the Kimberley Process Certification Scheme (KPCS) as the most effective means possible to end the trade in conflict diamonds, the World Diamond Council (WDC) expressed concern that more progress was not made in reforming its scope during the 2018 KP Plenary Meeting that ended on November 16 hosted by the European Union in Brussels, Belgium.<?xml:namespace prefix = "o" ns = "urn:schemas-microsoft-com:office:office" /?>
Nonetheless, the WDC considered as positive the noting in the KP Plenary's final communiqué of the submission by the Canadian government of an expanded definition of conflict diamonds, which had been proposed by the WDC and its fellow KP observer, the Civil Society Coalition (CSC), and expressed hope that the Kimberley Process participants will support the amendment and make further contributions ahead of the next KP Plenary in India in 2019.
Furthermore, the WDC welcomed the decision of the KP Plenary to adopt all three administrative decisions that were proposed by the industry. These included the 'Establishment of a Kimberley Process Secretariat', 'Compilation of Modifications to Technical Definitions' and 'Use of Unified Diamond Nomenclature and Terminology as a Best Practice'. This result clearly showed the commitment of the industry to promote change and institutional effectiveness of the KP, the WDC said.
"We recognize the success of the Kimberley Process Certification Scheme (KPCS) in addressing the issues raised within its mandate, as it relates to the original definition of conflict diamonds," said WDC President Stephane Fischler. "As the achievements of the past demonstrate conclusively, the KPCS not only has the capacity to protect people in the mining areas, but also to provide them with opportunities that otherwise might...