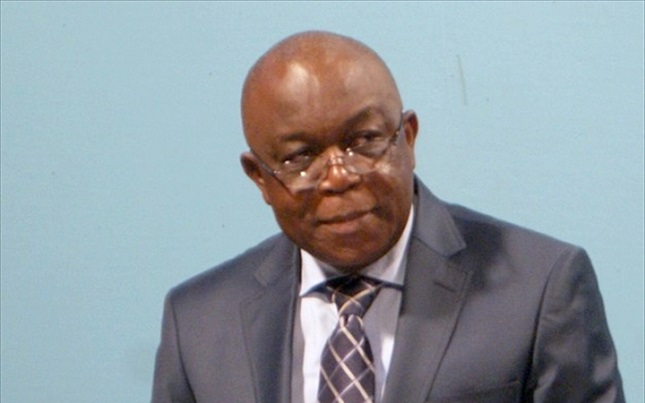 (IDEX Online) – The Central African Republic's (CAR) Minister of Mines and Geology, Leopold Mboli Fatran (pictured above), has appealed to international diamond mining and trading companies to engage in responsible sourcing in the country together with the CAR.<?xml:namespace prefix = "o" ns = "urn:schemas-microsoft-com:office:office" /?>
It is the intent of the CAR government to look for partners for structural reform of its artisanal mining sector to revive the normalization of its diamond trade and to combat illicit activities and smuggling. At the same time, these partners for the future should engage in capacity building projects for the benefit of CAR's youth, the Ministry of Mines and Geology said in a statement.
"From the CAR government's side, tax incentives will be considered. By the end of 2018, it is the intention of the CAR government to announce a new policy to ensure the return of responsible diamond mining to the country," said Mboli Fatran. "To allow this to happen in a transparent and responsible way, the CAR government at the same time asks the Kimberley Process family to approve the compliance of nine additional zones in the western part of the country.
All zones which CAR asks to acknowledge compliance of are fulfilling the procedures as per the administrative decision and the Operational Framework, the statement said. In particular, the following conditions are met:
...
The CAR government has established and implemented the appropriate monitoring mechanisms;
The overall security situation enables free movement of goods and persons;
The zones are under appropriate and sufficient CAR government control, in particular by the territorial administration, mining administration, USAF, gendarmes and police;
There