November 05, 18 by Albert Robinson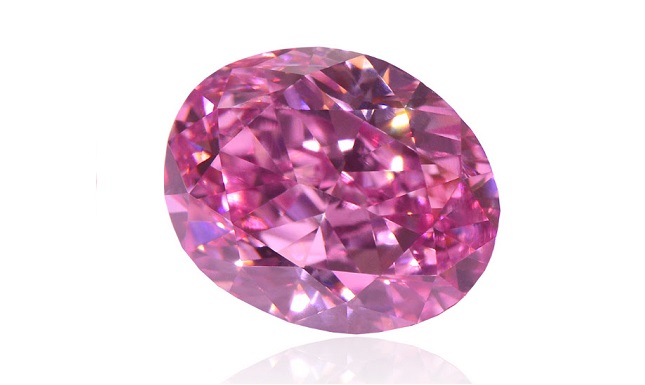 (IDEX Online) – During the third quarter of 2018 prices of fancy color blue and pink diamonds rose by 0.7% and 0.4% respectively in all sizes and saturation levels, according to the Fancy Color Diamond Index published by the Fancy Color Research Foundation (FCRF). <?xml:namespace prefix = "o" ns = "urn:schemas-microsoft-com:office:office" /?>
At the same time, overall fancy color diamond prices showed no significant change and increased by only 0.1%, the FCRF said. Yellow fancy color diamonds showed a decrease of 1.0% in prices during the same period. Fancy vivid blue diamonds continued to outperform, rising 8.5% in the past 12 months and 1.1% in Q3 2018.
A distinctive difference in price trends was seen in the 1 carat category; pink diamonds remained stable, blue diamonds increased by 4.7%, yellow diamonds decreased by 2.2%, while intense yellow 1 carat diamond prices increased by 1.1%, the FCRF reported.
On a year-to-year basis, when compared to Q3 2017, the Fancy Color Diamond Index increased by 0.4%, with blue prices up 5.9% and yellow and pink prices down by 1.6% and 0.5%, respectively.
FCRF Advisory Board member Eden Rachminov said, "In my opinion, the price of fancy yellow is influenced by the general mood of many diamond traders that carry a mixed inventory of colorless and yellows. Due to the slowdown in the colorless business and to compensate in their general turnover, these traders slightly lower the prices of yellows."...