September 25, 18 by Albert Robinson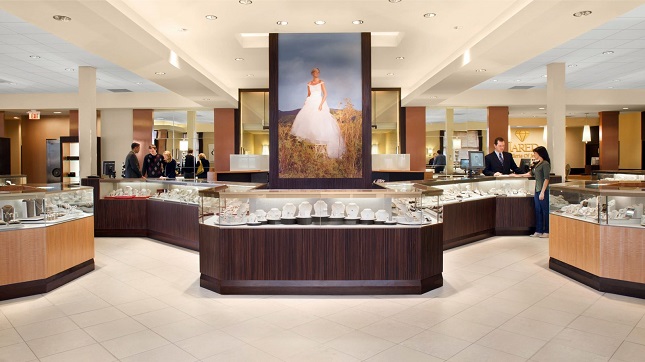 (IDEX Online) – Sales of fine jewelry and fine watches rose by 8.5 percent in the U.S. market in July, when compared to the same month a year ago, as the graph below illustrates. <?xml:namespace prefix = "o" ns = "urn:schemas-microsoft-com:office:office" /?>
Overall sales in July, the last month for which figures are available, were an estimated $5.9 billion, according to preliminary data from the U.S. Commerce Department.
  <?xml:namespace prefix = "v" ns = "urn:schemas-microsoft-com:vml" /?>

Outlook
The American economy appears to be in excellent shape, with unemployment at historic lows and stock markets at historic highs.
Against this background, it appears reasonable to assume that jewelry sales figures will continue to rise, particularly as the holiday sales season approaches.
The American economy has been growing at an annualized rate of 3% for the past two quarters. The final estimate for second-quarter GDP is expected to be revised up to 4.3%
The US economy is growing so strongly that its central bank – the Federal Reserve – is likely to start increasing interest rates to prevent inflation getting out of hand with the economy expanding at a rapid pace and inflation hitting its highest level in six years.
Meanwhile, U.S. consumer spending is increasing solidly, according to the Commerce Department. Consumer spending is a vital element in the American economy, accounting for more than two-thirds of U.S. economic activity.
To read the full IDEX Online Research article, click here[1]...