August 22, 18
by Albert Robinson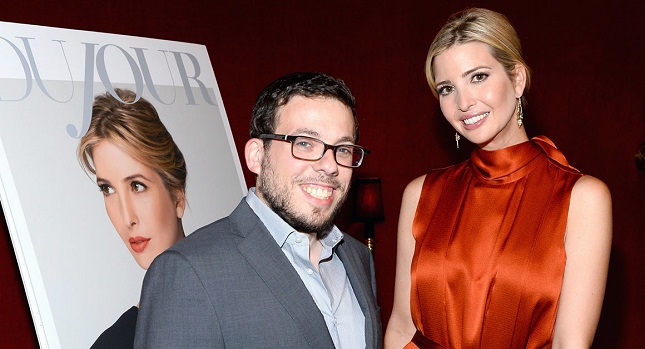 (IDEX Online) – The US Justice Department is suing Moshe Lax, a friend a
nd former business partner of Ivanka Trump, for allegedly taking part in schemes to defraud the US government out of millions of dollars in tax liabilities on his father's estate.<?xml:namespace prefix = "o" ns = "urn:schemas-microsoft-com:office:office" /?>
The suit against the New York businessman seeks more than $60 million in unpaid tax liabilities. It alleges that Lax, his sister Zlaty Schwartz, and his late father, Chaim Lax, engaged in a series of complex "sham transactions" designed to fraudulently evade tax liability, according to the Politico website.
The government alleges the family members undertook 10 separate schemes "designed to hide the Lax family assets from the IRS and other creditors and make it appear as though the Estate was insolvent."
Although the complaint does not mention the president's daughter o
r accuse her of wrongdoing, Madison Avenue Diamonds, the business that she helped run for years under the name Ivanka Trump Fine Jewelry, figures significantly in the government's case.
One of the 10 schemes outlined in the complaint is Lax's alleged transfer of a roughly $21 million interest in Madison Avenue Diamonds from his father's estate to a holding company for nothing in return.
There has been no response from Lax, while a firm that handles PR for Trump's brand said: "The issues in this case have nothing to do with Ivanka or the Ivanka Trump brand. These licensing arrangements were terminated by the Ivanka Trump brand in 2016, prior to Ivanka entering government service."
But the government alleges that Lax fraudulently transferred...