August 14, 18
by Albert Robinson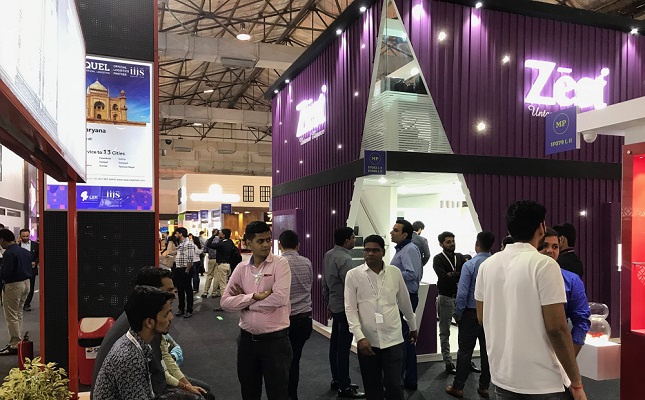 (IDEX Online) – Visitor traffic to the 35th edition of the India International Jewellery Show (IIJS) 2018 soared past the 40,000 mark for the first time in the history of the show, the GJEPC said, adding that "significant business" had been transacted. <?xml:namespace prefix = "o" ns = "urn:schemas-microsoft-com:office:office" /?>
"Exhibitors and visitors alike have greatly appreciated the changes we introduced this year, according to feedback received by committee members personally as well as information gathered by our IIJS teams," said GJEPC Chairman Pramod Agrawal, speaking. "We not only had a new hall and about 800 new booths, but we had visitors from all over the country and many from abroad, including official delegations from 15 countries."
Pointing to the changes in layout, with an extra hall allowing for bigger booths and extra space as some of the other reasons behind the success of the show, Agrawal said that the Council "does not try to quantify the actual turnover or numbers of deals struck, but from the inputs we have received almost everyone has done better than in earlier years".
"Most exhibitors agreed that the business transacted was significantly higher than in the last few years, the GJEPC said, while many quantified it as a double-digit increase.
GJECPC Vice Chairman Colin Shah described the show as a reflection of "the definite vibrancy in the market at present". He said, "The success of the India story is reflected in the energy seen at the show," and added, "With the Indian economy performing well, there is a strong hope that the industry is entering a period of prosperity."
...