August 12, 18
by Staff Reporter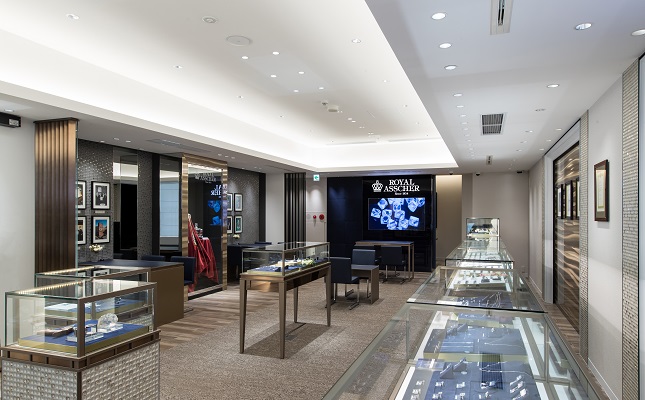 (IDEX Online) – Royal Asscher has opened a new flagship boutique in Fukuoka Tenjin, the leading downtown shopping district in the Kyushu region. <?xml:namespace prefix = "o" ns = "urn:schemas-microsoft-com:office:office" /?>
Replicas of Great Britain's Crown Jewels will be on permanent display in the store. 
The collection lineups include the new limited edition European Architecture Collection, high jewelry and diamond jewelry featuring bridal jewelry. 
Royal Asscher has a 55 year history in the Japanese diamond and jewelry market, with over 150 retail doors. The company opened their first flagship store in Tokyo's prestigious Ginza district in November 2017. The Fukukoa location is the company's second Japanese stand alone store, in its fifth largest city.   
Mike Asscher says, "Fukuoka is a short flight from Hong Kong and Taiwan, a ferry ride from South Korea, and closer to Shanghai than Tokyo and is seeing year on year record tourism numbers – which is great for exposing our brand further to audiences from these countries. Fukuoka has also developed itself to attract young innovative entrepreneurial people, it has bargain rents, low taxes, special visas and trade incentives. All of which helped us identify this city as an ideal location for our second flagship in Japan.  
"It's another rich milestone moment for us to celebrate. With our international retail strategy we are giving consumers across the world a richer experience of our brand than ever before and gaining market share with the right audience consumer and retail audiences." ...