August 09, 18
by Albert Robinson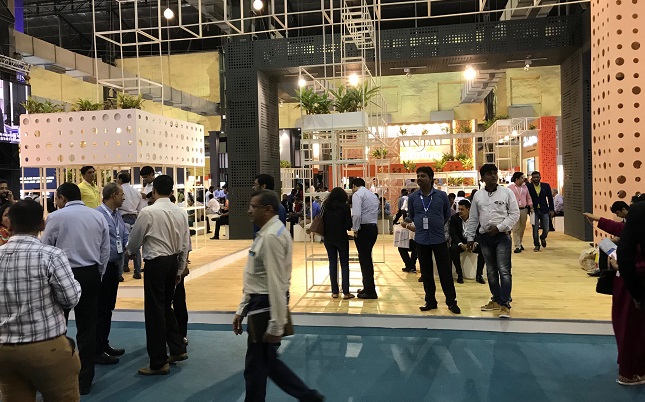 (IDEX Online) – The 35th edition of the India International Jewellery Show kicked off on Thursday, inaugurated by CIBJO President Gaetano Cavalieri in the presence of Gem and Jewellery Export Promotion Council (GJEPC) Chairman Pramod Agrawal, GJEPC Vice Chairman Colin Shah. <?xml:namespace prefix = "o" ns = "urn:schemas-microsoft-com:office:office" /?>
Government officials and leading members of the trade also were in attendance at the opening of the revamped show which has been expanded with a new hall in the long-standing complex. The hall has added about 10,000 sq meters of space and provides room for an extra 800 booths. Officials said the expansion made it one of the world's top three jewelry shows. Around 40,000 visitors are expected at the show.
The IIJS will host more than 1,300 exhibitors, with 2,500 booths and in excess of 35,000 pre-registered visitors. An industry machinery section is situated on two parts of the showground.
Some exhibitors were upbeat about the August 9-13 show, saying there had been notably strong foot traffic on the first day, while others said business was in line with the first day of previous shows.
"The jewelry business is good, and loose diamonds have seen a lot of inquiries," commented Vishal Zadafiya of Hari Krishna Exports Pvt Ltd. "The market overall is positive and today was good. We have seen many buyers from the south and east of India, and more buyers than on the first day of the show last year.
"Larger diamonds, of 1 carat and up, are seeing a lot of interest, and mixed parcels are also doing well. We have seen representatives...