July 29, 18
by Albert Robinson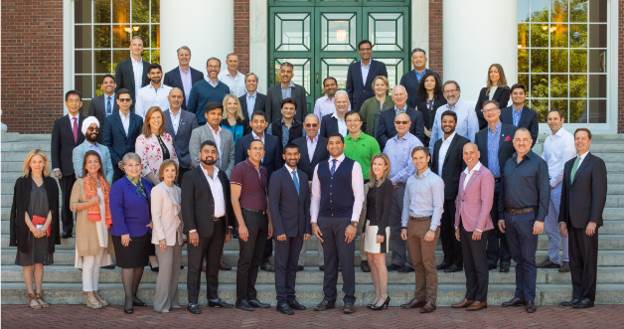 (IDEX Online) – Industry executives convened in late June for the GIA's Global Leadership Program at Harvard Business School (HBS). <?xml:namespace prefix = "o" ns = "urn:schemas-microsoft-com:office:office" /?>
The annual program in Cambridge, Massachusetts offers a unique opportunity for gem and jewelry executives to explore innovative solutions to industry challenges using the renowned HBS case study method, the GIA said.
The 42 industry leaders – all CEOs or senior executives – from 11 countries examined the theme "Unleashing the Power of People: Genuine Leadership." Upon successful completion, participants were awarded a HBS certificate of program completion.
"What a great opportunity to be part of such an experience at the Harvard Business School along with a powerful cross-section of industry leaders. It was engaging and thought-provoking and insightful," said Stanley Zale, vice president of diamond and gemstone procurement at Stuller, Inc.
Developed by HBS and led by renowned Harvard faculty, the GIA Global Leadership Program focuses on new research and best practices, delivering practical value and actionable techniques. From June 25 – 28, the 42 senior leaders representing all areas of the industry – from manufacturing to retail – drew on Harvard's vast repository of business intelligence and participated in interactive lectures and small study groups to explore the theme "Unleashing the Power of People: Genuine Leadership." This theme examined how senior executives and developing professionals can cultivate traits found in the leaders they most admire.
"We are thrilled to offer a leadership immersion program with Harvard Business School," said Susan Jacques, GIA president and CEO. "Since 2014, GIA's Global Leadership Program has helped industry leaders develop their...