July 19, 18
by Staff Reporter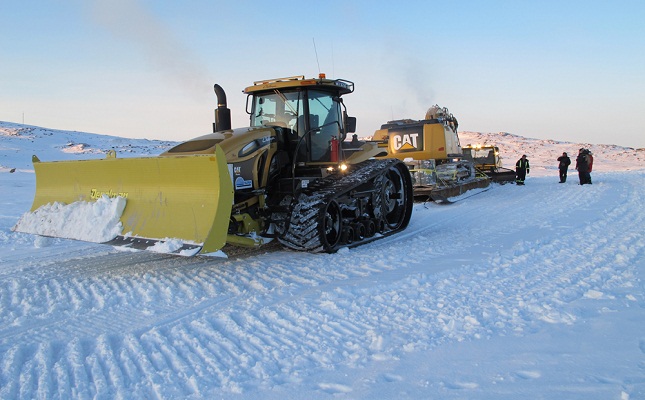 (IDEX Online) – De Beers Group is pleased to announce that its Canadian mining business, De Beers Canada, has entered into an agreement to acquire 100% of the outstanding securities of Peregrine Diamonds Ltd, the owner of the high quality Chidliak diamond resource located in Canada's Nunavut Territory, at a purchase price of C$0.24 per share, for a total cash consideration of approximately C$107 million.
The Chidliak resource was discovered in 2008 and is located approximately 120 kilometres northeast of Iqaluit on Baffin Island. A total of 74 kimberlite pipes have been identified at Chidliak, including the CH-6 and CH-7 pipes, which are the current focus of Peregrine's Chidliak Phase One Diamond Development program.
The program has a total Inferred Mineral Resource in excess of 22 million carats. Peregrine's recent Preliminary Economic Assessment for Chidliak points to the high quality of the CH-6 deposit in particular. An estimated grade of 2.41 carats per tonne and a diamond valuation of US$151 per carat (equating to approximately US$360 per tonne) make CH-6 one of the most attractive undeveloped diamond resources in Canada. Peregrine also has exploration properties elsewhere in Nunavut and the Northwest Territories.
Bruce Cleaver, CEO, De Beers Group, said: "The Chidliak resource holds significant development potential and will be an exciting addition to our portfolio. With a strong outlook for consumer demand, we are seeking new opportunities to invest in our future supply potential and look forward to growing our portfolio in Canada and working with community partners in the Nunavut Territory as we further develop the project."
Kim Truter, CEO, De Beers Canada, said: "This investment reinforces De Beers Group's long-term commitment to Canada, following our...