July 12, 18
by Albert Robinson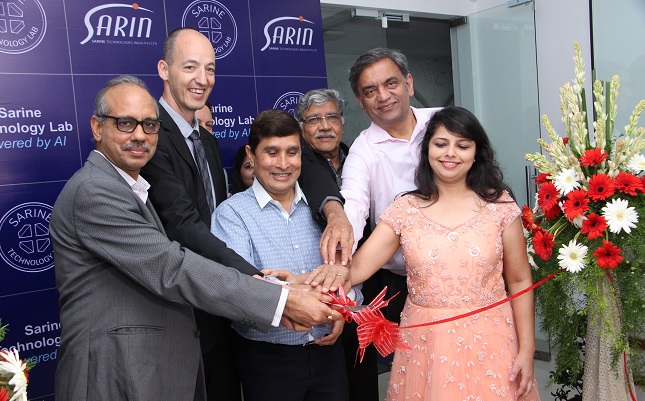 (IDEX Online) – Sarine Technologies Ltd held a celebratory event to mark the official opening of the Sarine Technology Lab in Mumbai, India.
The event was attended by Sarine customers, diamond professionals and trade press members despite the seasonal floods, Sarine said.
The audience enjoyed a presentation about the Sarine Lab and the changes it brings to the industry, given by Sarine Group CEO, David Block.
Industry leaders were receptive to the change the lab will bring through its AI (artificial intelligence) technology-based approach, and voiced their enthusiasm for the wave of transformation that is sweeping the industry. Invitees were also given an exclusive tour of the new Sarine Lab.
David Block, Sarine Group's CEO, said, "Objective grading reports play a significant role in our industry, enabling efficient trade and empowering consumers to purchase with confidence. We are proud to lead the technological evolution in this area that will significantly improve accuracy and repeatability. The India lab opening is an important and exciting milestone for Sarine that has been continuously supporting the Indian leadership in diamond manufacturing and trading for the last three decades."
The official ribbon cutting was performed by Bharat Diamond Bourse (BDB) Vice President Mehul Shah, Sanjay Shah from the GJEPC, Mahendra Gandhi, President of MDMA and Sanjay Kothari – TDC convener....