July 02, 18
by By Albert Robinson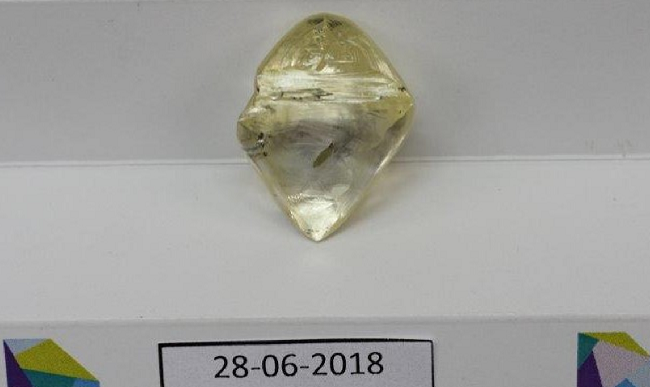 (IDEX Online) – The Lucapa Diamond Company has recovered an 89-carat yellow diamond from the Mothae diamond project in Lesotho.
The diamond was recovered from current bulk sampling program at Mothae as construction of the new 150 tonne per hour commercial diamond plant continues on schedule for H2 2018 commissioning, the miner said. 
The bulk sampling program is designed to expand and improve the current Mothae JORC Resource by processing areas of the kimberlite pipe which are either not included in the resource or where Lucapa believes there has been insufficient historical sampling. The yellow stone was recovered from the first few days of processing kimberlite material from the south-east zone.
 
Lucapa Managing Director Stephen Wetherall said the recovery of such a large diamond so early in the bulk sampling program provides further proof that, like the neighbouring Letšeng mine, Mothae is another source of large diamonds.
 
"Having recently recovered a 25-carat yellow diamond from the previously untested neck zone in our bulk sampling program, we are tremendously encouraged that this 89-carat diamond was recovered from the south-east zone, an area of the Mothae kimberlite pipe where there has been very limited historical testing.
 
"This underlines our belief in Mothae. It also vindicates Lucapa's decision to commit resources to the additional bulk sampling program as construction of our new 150tph commercial diamond plant continues on schedule for commissioning in the second half of this year."
...