July 01, 18
by Albert Robinson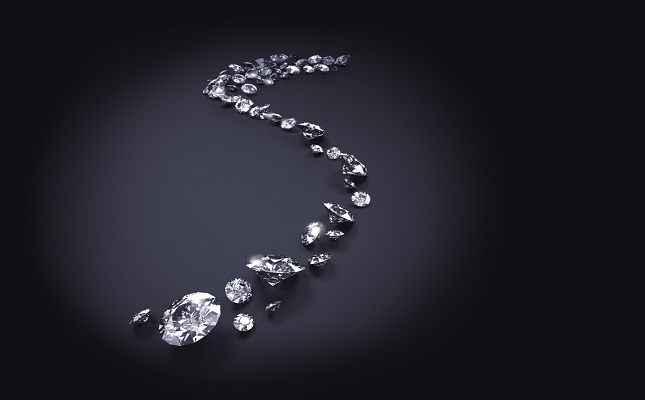 (IDEX Online News) – The IDEX polished diamond price index was stable in June, rising very slightly during the month.
 
The Index began the month at 124.90 and ended at 125.49.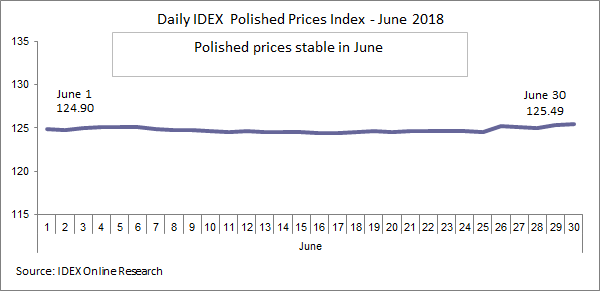 Outlook
Diamond trading was robust during June, as seen by the ongoing robust demand for goods reported by De Beers and ALROSA.
De Beers sold a provisional $575 million of rough at its fifth sight of this year, making more than $2.5 billion of sales in the first six months of this year.
Bruce Cleaver, CEO, De Beers Group, said: "Sentiment in the diamond industry's midstream is positive following the JCK Las Vegas trade show at the start of the month, and we continued to see good demand for our rough diamonds across the product range."
Meanwhile, ALROSA also reported continuing strong sales, with sales of $2.26 billion of rough in the January to May period.
The Russian miner also reported a 7% jump in diamond jewelry sales in the first quarter of this year.
For the full IDEX Online Research article, click here
[1]...