May 29, 18
by Albert Robinson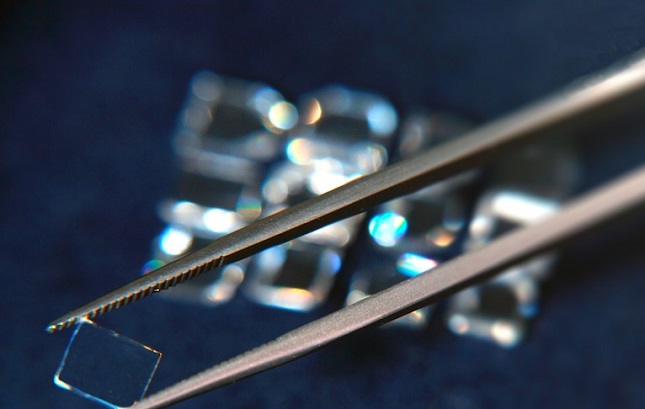 (IDEX News) – De Beers has announced the launch of a new company called Lightbox Jewelry that will begin marketing a new brand of laboratory-grown diamond jewelry under the Lightbox name in September, "offering consumers high-quality, fashion jewelry designs at lower prices than existing lab-grown diamond offerings."<?xml:namespace prefix = "o" ns = "urn:schemas-microsoft-com:office:office" /?>
Lightbox lab-grown diamonds will retail from $200 for a quarter-carat stone to $800 for a one-carat stone. "The line will bring something new and innovative to the jewelry sector, featuring pink, blue and white lab-grown diamonds in a selection of accessibly-priced earring and necklace designs."
Bruce Cleaver, CEO, De Beers Group, said: "Lightbox will transform the lab-grown diamond sector by offering consumers a lab-grown product they have told us they want but aren't getting: affordable fashion jewelry that may not be forever, but is perfect for right now. Our extensive research tells us this is how consumers regard lab-grown diamonds – as a fun, pretty product that shouldn't cost that much – so we see an opportunity here that's been missed by lab-grown diamond producers.
"Lab-grown diamonds are a product of technology, and as we've seen with synthetic sapphires, rubies and emeralds, as the technology advances, products become more affordable. After decades of R&D investment, we're able to offer consumers a better price today. While it will be a small business compared with our core diamond business, we think the Lightbox brand will resonate with consumers and provide a new, complementary commercial opportunity for De Beers Group."
Steve Coe, General Manager, Lightbox Jewelry, commented: "Lightbox Jewelry offers consumers something new: sparkle and colors, at a very...