May 07, 18
by Albert Robinson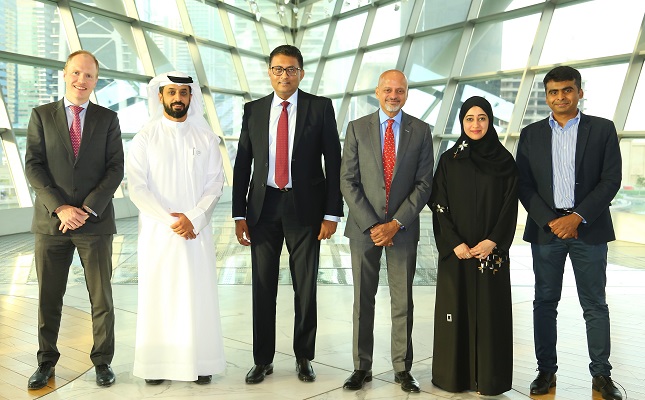 (IDEX Online) – Dubai Diamond Exchange (DDE), a DMCC platform, and the only bourse in the Middle East affiliated with the World Federation of Diamond Bourses (WFDB), has elected its new Board of Directors with Dubai Diamond Exchange Chairman, Ahmed Bin Sulayem, at the helm.
 
"The Dubai Diamond Exchange has rapidly grown to a focal point for the global diamond trade with over 1,000 members and monthly tenders further connecting producers and buyers fuelling further growth," said Bin Sulayem. "We welcome the newly elect Board of Directors to the DDE who will bring in fresh views and expertise to further boost our key strategic goals, particularly around rough and polished diamond tenders, to elevate our diamond marketplace for the benefit of Dubai and the industry worldwide."
 
The newly elected DDE Board of Directors is as follows:
 
Chairman: Ahmed Bin Sulayem
 
Directors:
• Amit Dhamani, CEO and Managing Director, Dhamani Jewels
• Davy Blommaert, Unit Head Precious Metals & Diamonds, National Bank of Fujairah
• Gautam Sashittal, CEO, DMCC
• Maryam Al Hashemi, Director of the UAE Kimberley Process Office·        
• Mike Aggett, General Manager, TAGS                                               
• Rihen Mehta, Chairman, 7 Cs Group                                      
• Sanjeev Dutta, Executive Director – Commodities, DMCC
 
"The Dubai Diamond Exchange sits at the heart of the region's diamond trade and offers a significant contribution to the United Arab Emirate's national economic diversification strategy," said Gautam Sashittal, Chief Executive Officer, DMCC. "There are many factors driving the success of the Exchange but none more so than its ability to listen to the needs of the market and adapt accordingly. The announcement today is testament to that, and the DDE Board of Directors is all set to drive...