April 19, 18
by Staff Reporter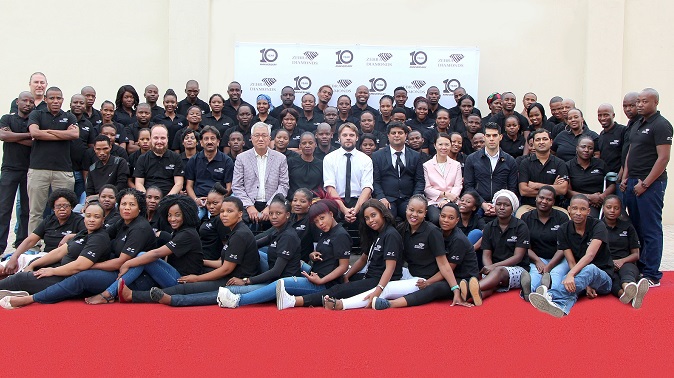 (IDEX Online) – Zebra Diamonds Ltd., the Botswana diamond polishing factory part of the group of companies of Belgium-based IGC Group, has celebrated its 10th anniversary.  <?xml:namespace prefix = "o" ns = "urn:schemas-microsoft-com:office:office" /?>
An event was held in the presence of Botswana's Ministry of Mineral Resources, Green Technology and Energy Security, De Beers executives, the Governor of the Bank of Botswana, management and staff.
In 2007, De Beers sightholder IGC Group established a polishing factory in Gaborone, Botswana.
IGC said that Zebra Diamonds has focused on training highly specialized local Batswana diamond professionals in planning, lasering, bruting, polishing, supervision and management. "With its loyal team of 82 Batswana, the company is extremely proud of having achieved its goal of true beneficiation. In addition, Zebra Diamonds is actively involved in local CSR and community empowerment initiatives including the support of the Ramoswa Rehabilitation Centre for Disabled Children."
The celebration coincided with the completion of the expansion of the factory floor from 500 sqm to 1,000 sqm, and a full renovation. "This gives Zebra Diamonds the potential to more than double the number of workers and triple its diamond production in the future."...