April 17, 18
by Albert Robinson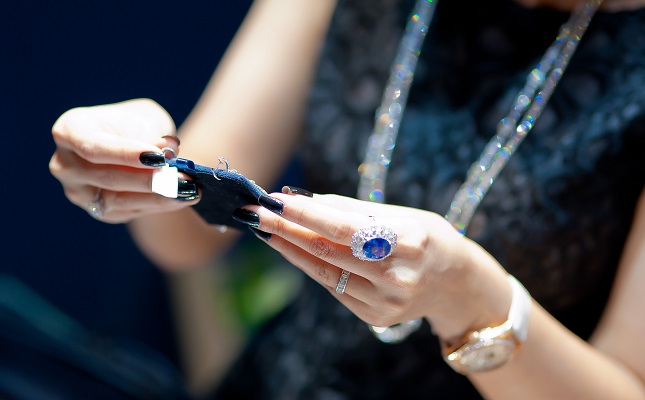 (IDEX Online) – Sales of fine jewelry and fine watches rose by 7.2 percent in the U.S. market in February 2018, when compared to the same month a year ago, as the graph below illustrates. <?xml:namespace prefix = "o" ns = "urn:schemas-microsoft-com:office:office" /?>
Sales were an estimated $6.6 billion, according to preliminary data from the U.S. Commerce Department, likely influenced by Valentine's Day purchases.
<?xml:namespace prefix = "v" ns = "urn:schemas-microsoft-com:vml" /?>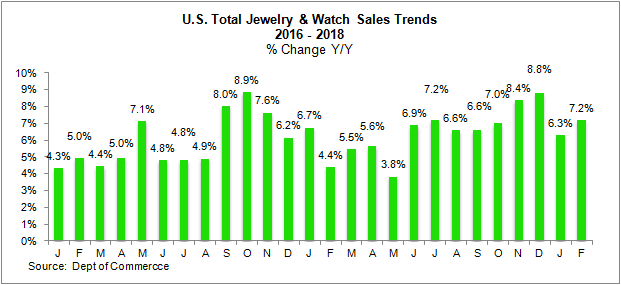 Strong Start to 2018 Jewelry Sales
American jewelry consumers, collectively, were clearly in a good mood in 2017 with robust sales reported throughout the year reflecting the healthy state of the U.S. economy.
That appears to continue to be the case in 2018 with strong sales in the initial two months of the year. Industry analysts will be keeping a close eye on the figures to see if the trend is continuing.
Click here [1]to read the full IDEX Online Research article...