April 05, 18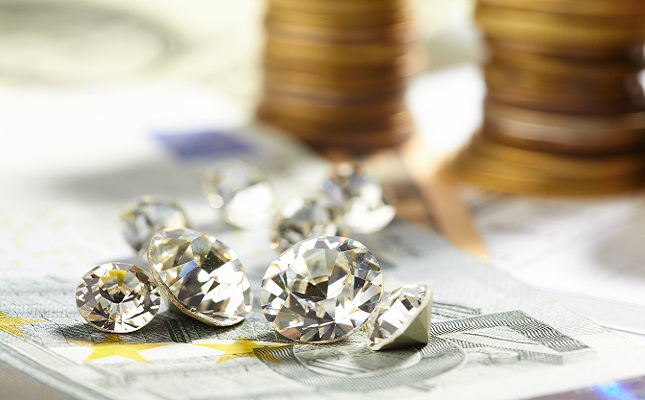 (IDEX Online News) – The IDEX polished diamond price index was flat during March following small increases in January and February. <?xml:namespace prefix = "o" ns = "urn:schemas-microsoft-com:office:office" /?>
The Index began the month at 123.92 and ended at 123.29.
<?xml:namespace prefix = "v" ns = "urn:schemas-microsoft-com:vml" /?>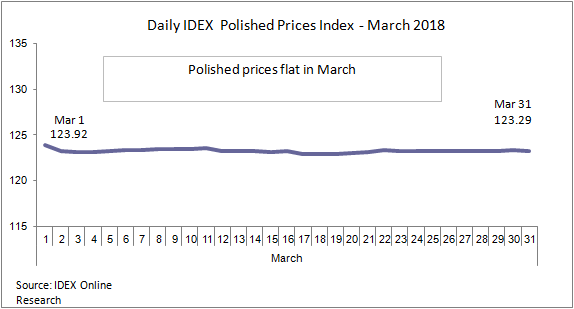 Outlook
Sentiment in the diamond centers was generally solid, although business levels declined ahead of the Passover and Easter holidays.
Demand in Asia was reportedly stronger. Meanwhile in Russia, new guidelines from the country's mining monopoly ALROSA called on its rough diamond clients to join the firm in moving to ensure that their customers know of the Russian origin of their goods.
In India – and globally – there is ongoing concern about the fallout from the Nirav Modi bank fraud case which is likely to make receiving credit much more difficult.