March 27, 18
by Albert Robinson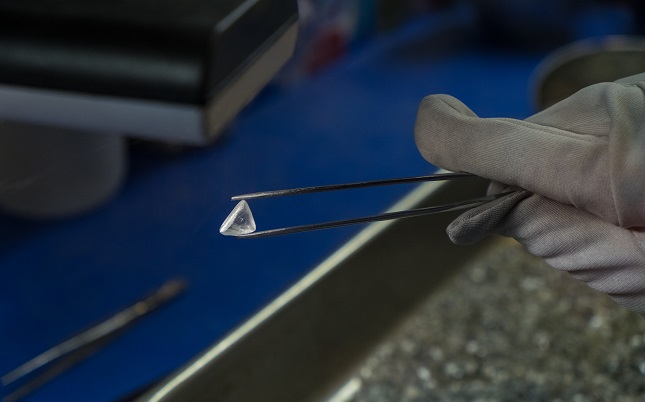 (IDEX Online) – Mountain Province Diamonds Inc. said that 2018 has seen a strong start in rough diamond markets. <?xml:namespace prefix = "o" ns = "urn:schemas-microsoft-com:office:office" /?>
"The first two sales of the year substantially exceeded expectations, a
nd prices have firmed across all product categories since the second half of 2017," said Interim President a
nd CEO David Whittle.
Announcing its financial and operating results for the full year ended December 31, 2017, it reported net income of $17.2 million.
Commercial production at the Gahcho Kué diamond mine started on March 1, 2017. The third quarter of 2017 was the first full quarter of reported earnings from mine operations following the start of commercial production.
There has been "strong participation at the company's tender sales, with participation rates increasing through 2017. An average of 11 bids per lot was received in 2017, with individual tenders offering approximately 125 lots per sale and over 100 companies bidding each sale."
Mountain Province Interim President and CEO David Whittle commented, "2017 was a milestone year for Mountain Province as we transitioned from development into commercial production. For 2018, production is expected to increase from 2017 to between 6.3 and 6.6 million carats recovered at an average grade of 2.02 to 2.12 carats per tonne. We look forward to a year of strengthening fundamentals in the diamond industry."
...