March 15, 18
by Albert Robinson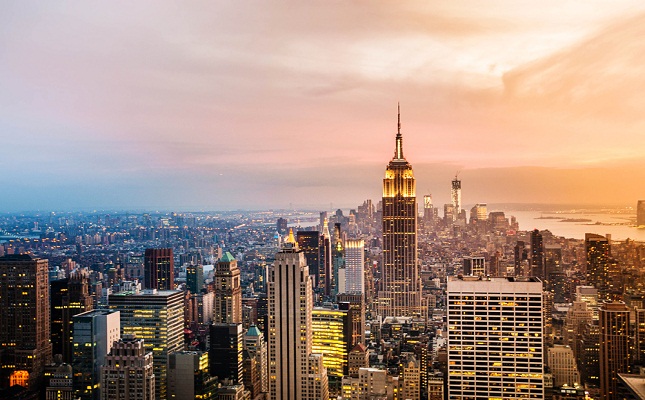 (IDEX Online) – The Shanghai Diamond Exchange (SDE) brought a delegation of its members to do business with the Diamond Dealers Club (DDC) members on the DDC's brand new trading floor at 50 West 47th Street this week.<?xml:namespace prefix = "o" ns = "urn:schemas-microsoft-com:office:office" /?>
"We are honored to welcome our colleagues from Shanghai to the DDC trading floor," said DDC president Reuven Kaufman. "This marks the beginning of a new era a
nd we are proud to work alongside the SDE in facilitating more networking a
nd business opportunities between Shanghai a
nd New York."
The event is the first in a series of upcoming collaborations between the SDE and DDC who have signed a Memorandum of Understanding in an effort to work together to foster growth within the industry by bringing together these two sectors and encouraging business between members.
Kaufman continued, "As a member of a bourse or an exchange, there is so much opportunity to network and meet members of other clubs who can work together and benefit each other's companies. Until this point, members of the SDE and DDC had limited interactions. By introducing our members to each other, in the form of diamond weeks and delegations, companies have the potential to explore business opportunities that they could not have even imagined."
"This delegation is consisted of the industry leaders, top jewelry retailers and diamond importers in China," said Mr. Lin Qiang, President of the SDE. "We were delighted to have visited the new state of the art trading floor at the DDC, which will definitely help to create many new opportunities and contacts for the members of both parties."
As a token of appreciation, and commitment to strengthening the bond between the two organizations, the DDC granted Lin honorary membership in its bourse.
Lin added: "The US and China are the top two diamond markets in the world. As the DDC is the most important diamond organization in the US diamond sector, SDE is the only legitimate platform for diamond import and export in China … I believe close ties between our two diamond bourses will also help US diamond dealers to capitalize on the rapid growth of China's diamond market and bring a win-win situation to both sides."
The DDC looks forward to continuing its work with the SDE and to supporting future initiatives between the two organizations that will enhance the industry and offer opportunities to not only members of the two bourses, but members of the diamond industry at large.
...