March 01, 18
by Albert Robinson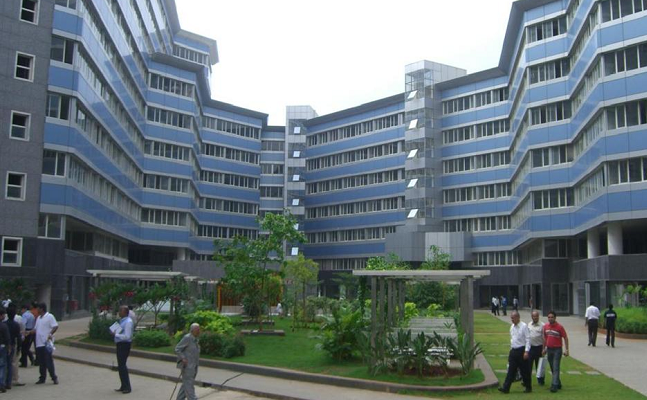 (IDEX Online) – Registration has opened for participation in the first-ever edition of the Bharat Diamond Week at the Bharat Diamond Bourse (BDB) in Mumbai, India. <?xml:namespace prefix = "o" ns = "urn:schemas-microsoft-com:office:office" /?>
The BDB expects thousands of visitors from India a
nd abroad to take part in the April 23-25 international diamond week. The BDB said that 200 Indian companies will be exhibiting polished diamonds to buyers from across the world.
"The interest in the Bharat Diamond Week continues to rise far beyond our original projections and this is extremely positive," said Bharat Diamond Bourse Vice-President Mehul Shah, who is heading the Diamond Week project. "We believe that there will be around 4,000 visitors. Our aim is to create connections between our international friends and colleagues and Bharat Diamond Bourse members.
"We see the size of interest, and it is clear that this is going to be an event that will need to be held on a regular basis. There is a very clear demand both from exhibitors and from visitors," he said, adding that the BDB will be booking around 200 complementary hotel rooms in order to host foreign buyers who will be taking part.
BDB President Anoop Mehta said: "Our colleagues from abroad are as excited as we are at the prospect of this international diamond week. The demand is clearly there. We believe it is critical for the Bharat Diamond Bourse and for the international trade that an event such as this is held. The industry is facing various challenges and we are delighted to be able to organize an event that we believe will lead to great connections.
The Bharat Diamond Week will also feature a display of synthetic diamond detection equipment with competitively priced services, together with specially organized seminars and meetings on the issue of synthetics, Shah said. The synthetics part of the Diamond Week is going to bring a great deal of added value for attendees, with the latest updates on this important issue, Mr Shah said.
"I strongly recommend that our friends and colleagues from around the world register as soon as possible in order to avoid disappointment," Mr Mehta said, adding that priority will be given to members of bourses affiliated to the World Federation of Diamond Bourses (WFDB), but all members of the diamond trade across the world are encouraged to attend.
Leading up to the Bharat Diamond Week, there will be a cricket tournament from April 8-15 featuring 12 teams, with players from the following companies and organisations: Asian Star, Ankit Gems, Bharat Diamond Bourse, Mahendra Brothers, Blue Star, Palanlur Samaj Kendra, Jewelex, Venus Jewel, Shree Ramkrishna Exports, GIA, Rosy Blue and Jasani.
Visitors interested...