February 26, 18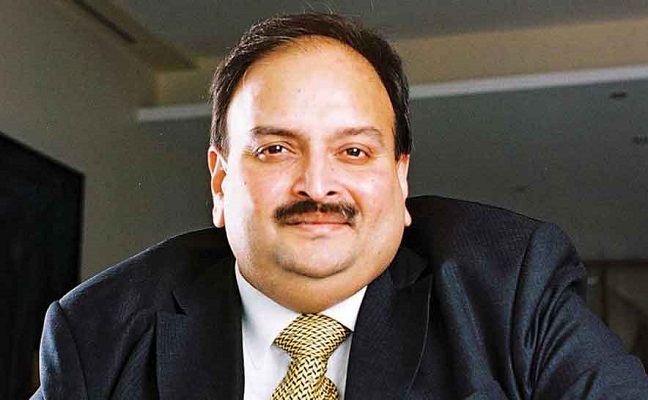 (IDEX Online) – Mehul Choksi, the owner of Gitanjali Gems and one of two major businessmen allegedly involved in creating India's biggest ever banking fraud of $1.8 billion, has claimed his innocence, but nonetheless told employees to look for other jobs.<?xml:namespace prefix = "o" ns = "urn:schemas-microsoft-com:office:office" /?>
Choksi broke his silence at the weekend with an open letter to employees.
Choksi and his nephew Nirav Modi, both owners of large jewelry store chains, are suspected of colluding with two employees of the Punjab National Bank, India's second-largest state lender, in an alleged $1.8 billion fraud.
They are believed to have been issued with illegal letters of undertaking (LOUs) from PNB over a seven-year period, and to have used them to get loans from overseas branches of other, mostly Indian, banks.
Choksi told his employees that he was not able to pay their salaries. They should regard themselves as free to look for other employment until he was able to prove himself innocent in court.
"With recent false allegations leveled against me of defrauding the PNB Bank and media frenzy, the situation has gone grave, which is turning graver by the day," Choksi wrote in the letter sent to employees on Friday.
At least a dozen people, including six from PNB and six more from Modi's and Choksi's companies, have been arrested and the investigation is still continuing.
The scandal has shaken confidence in state-run banks and shone the spotlight on India's corruption problems.
Modi has a net worth of around $1.8 billion, according to Forbes magazine, and owns Firestar International and a chain of eponymous boutique stores across the world. The authorities in India have seized a farmhouse, a solar power plant and land. The country's Enforcement Directorate has also seized 21 other properties belonging to Modi worth around $80 million in Mumbai and Pune as well as luxury cars.
Modi, via a lawyer, has denied his client's involvement in fraud, as has Choksi's firm, Gitanjali Gems....