February 22, 18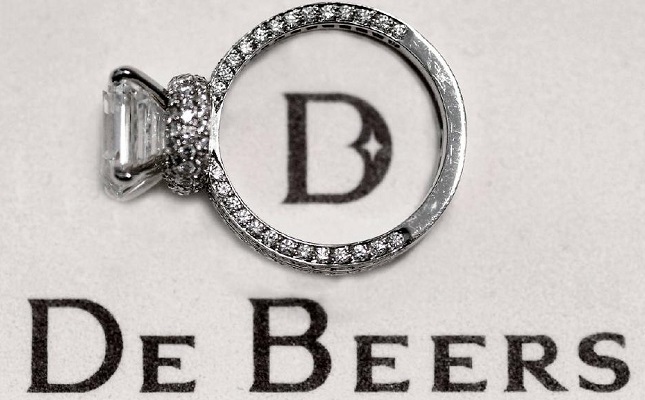 (IDEX Online) – De Beers' total revenue declined by 4% to $5.8 billion (2016: $6.1 billion) – as expected, given the benefit of strong midstream restocking in the first half of 2016, the miner reported. <?xml:namespace prefix = "o" ns = "urn:schemas-microsoft-com:office:office" /?>
The average realized rough diamond price decreased by 13% to $162/carat (2016: $187/carat) mainly owing to a lower value mix; this was partly offset by an 8% increase in consolidated sales volumes to 32.5 million carats (2016: 30.0 million carats). This reflected stronger demand for lower-value goods in Sight 1 of 2017, following a recovery from the initial impact of India's demonetization program in late 2016, as well as the ramp-up of production from lower value per carat but high margin operations, including Orapa and Gahcho Kué. The lower-value mix was compensated in part by a higher average rough price index, which was 3% above that of 2016.
"Early signs are that global consumer demand for diamond jewelry registered positive growth in 2017 in US dollar terms, following a marginal increase in 2016. Sustained diamond jewelry demand growth in the US was once again the main contributor to this positive outcome. Demand for diamond jewelry by Chinese consumers grew marginally, in local currency and dollar terms. In contrast, consumer demand for diamonds softened in India and the Gulf states, both in local currency and dollar terms, while Japan's consumer demand growth was flat in local currency and lower in dollars.
"Diamond producers' primary stocks are estimated to have reduced considerably during the first half of 2017, as sentiment in the midstream improved and rough and polished inventories normalized for businesses in this segment of the value chain. However, as a result of US retailers tightly managing their inventories and the earlier timing of Diwali in India, there was a slight seasonal build-up of polished inventory in the midstream going into the fourth quarter. Overall, early indications are that additional consumer marketing undertaken during the main selling season had a positive effect on polished demand in the US, China and India in the final quarter of the year, leading to a positive impact on overall polished inventories.
"Rough diamond production increased by 22% to 33.5 million carats (2016: 27.3 million carats), reflecting stronger underlying trading conditions as well as the contribution from the ramp-up of Gahcho Kué."
During 2017, De Beers invested more than $140 million in marketing (19% more than in 2016) through a combination of proprietary and partnership activity centered on the US, China and India. De Beers also substantially increased its investment in the Diamond Producers Association, a producer-wide body that works to enhance consumer demand by promoting the appeal, integrity and reputation of diamonds.
"Improving global macro-economic conditions remain supportive of consumer demand growth for polished diamonds in 2018. The...