February 07, 18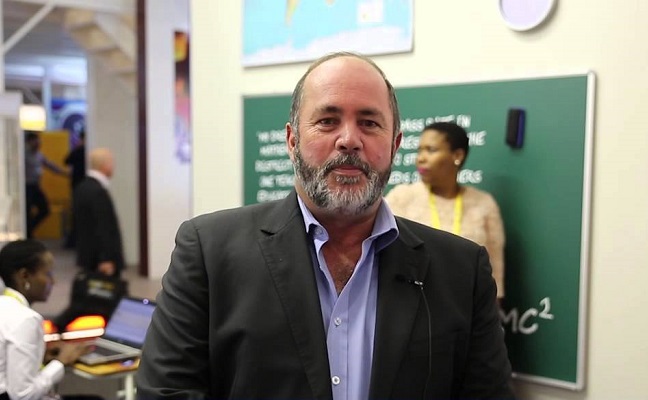 (IDEX Online) – De Beers may investigate mining opportunities in Zimbabwe and in the Democratic Republic of Congo following the resumption of exploration for diamonds in South Africa's Northern Cape.<?xml:namespace prefix = "o" ns = "urn:schemas-microsoft-com:office:office" /?>
"I'm excited about what I'm seeing in Zimbabwe," Phillip Barton (pictured above), chief executive officer of De Beers' South African unit, told Bloomberg News. "If we get licenses, we would have a further look."
The company is seeking deposits in South Africa after winning 16 exploration licenses in the Northern Cape province. Barton said the miner wants to extend its prospecting to the Free State, North West and Limpopo, where De Beers is working on the $2 billion Venetia mine expansion, the report said.
It's natural to look into nearby Zimbabwe, he said on the sidelines of South Africa's annual Mining Indaba conference in Cape Town.
"We have the Venetia mine that's literally 20 kilometers from the Zimbabwe border," Barton said. "Why would it [mining] be just on the one side?"
De Beers is also considering seeking exploration licenses in Congo if the legal situation improves, as well as adding another ship to its fleet of five looking for marine deposits off Namibia....