February 01, 18
by Albert Robinson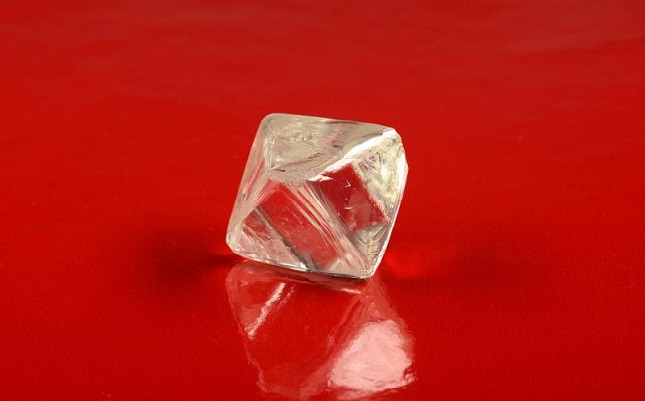 (IDEX Online) – ALROSA recovered two gem-quality stones, weighing 97.92 carats and 85.62 carats, from the Yubileynaya pipe at Aikhal Mining and Processing Division last month. <?xml:namespace prefix = "o" ns = "urn:schemas-microsoft-com:office:office" /?>
The 97.92 carat rough diamond (pictured above), is a transparent octahedron yellow-hue crystal with small sulfide and olivine inclusions near the surface. It measures 26 х 17 х 21 mm.
The second rough diamond (pictured below) is also a transparent yellow-hue crystal. It is an isometric octahedron crystal with small disseminated inclusions. It measures 27.89 х 27.20 х 27.14 mm.
Evgeny Agureev, Director of the USO ALROSA, Member of the Executive Committee, said: "We are happy to announce the new finds. Large stones over 50 carats are very rare. Such diamonds are traditionally sold at auctions where they are in good demand. ALROSA manufactures the rarest and clearest diamonds at its cutting division, DIAMONDS ALROSA, and sells them on itself."
Yubileynaya pipe was discovered in 1975 and ranks among the largest primary diamond deposits both in Yakutia or anywhere else in the world, the miner said. The deposit is traditionally ALROSA's leader in the recovery of large diamonds.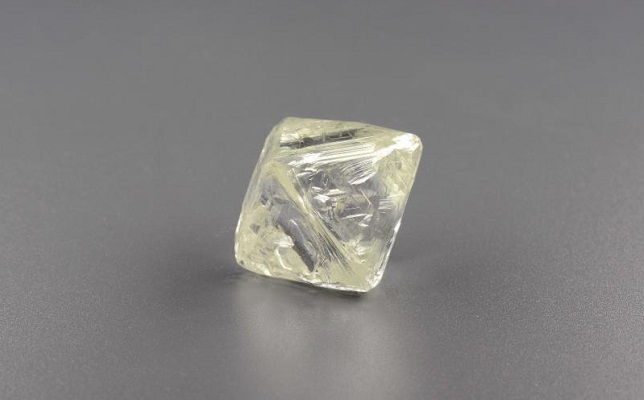 ...