January 29, 18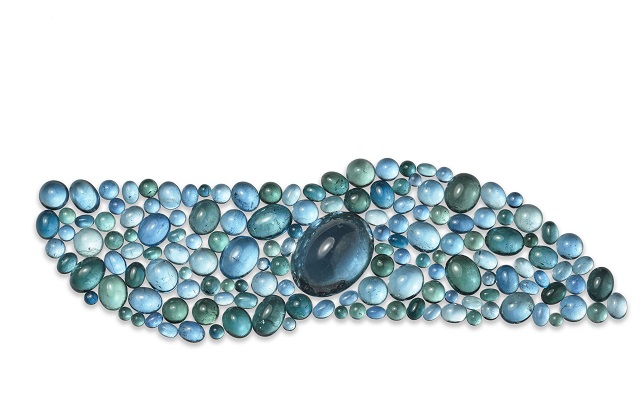 (IDEX Online) – Organizers of the Carat+ fair report that feedback from visitors in 2017 has encouraged the specialist loose diamond and diamond jewelry event to hold a curated Colored Gemstones Sector at this year's show.<?xml:namespace prefix = "o" ns = "urn:schemas-microsoft-com:office:office" /?>
"This carefully curated new show feature will host world-renowned exhibitors, offering a vast array of loose colored gemstones, gemstone sets, fantasy cuts, carvings and show-stopping stones for astute buyers, retailers and designer jewelers. With exhibitor numbers tightly controlled to ensure impeccable quality, the Colored Gemstones Sector will add an extra dimension to CARAT+ while maintaining its reputation as the only specialist diamond event in the iconic city of Antwerp."
Exhibitors already confirmed for the new CARAT+ Coloured Gemstones Sector include Germany-based and leading international gemstone expert, Paul Wild, and Antwerp-based gemstone dealer, Shapiro Gems.
On exhibiting at CARAT+ 2018, Paul Wild CEO Markus Wild, comments: "The gemstone and diamond markets are closely connected through jewelry. Because of the high-quality level of diamond exhibitors at CARAT+, we can see a natural synergy for our customers and other gemstone exhibitors by participating in CARAT+ in Antwerp."
Having exhibited at the very first CARAT+ in 2017, Oded Shapiro, CEO and Founder of Shapiro Gems, is confident of another successful year. He comments: "Our CARAT+ 2017 experience was very positive, and we believe that Antwerp needs a show like this. We were very pleased with the way the show was organized, the design and the space."
Event founder and director, Filip Van Laere, adds: "Feedback from visitors in 2017 revealed that a selection of leading colored gemstone specialists would support buyers and retailers looking to fulfill specific customer requests, bespoke designs or new collection requirements. "Now, more than ever, CARAT+ is the only trade-only buying platform to bring the best in diamonds,
diamond jewelry and colored gems to the iconic city of Antwerp."
Launched in 2017, the event attracted more than 3,000 visitors and 130 exhibitors in its first year. CARAT+ takes place from May 6 to 8....