January 29, 18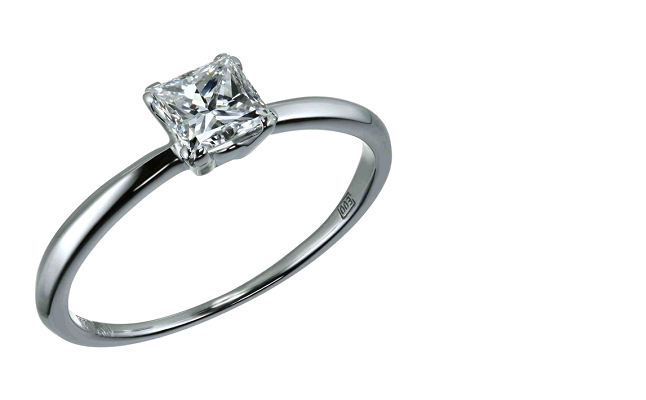 (IDEX Online) – ALROSA is holding a "She said "YES!" contest for the most creative marriage proposal. <?xml:namespace prefix = "o" ns = "urn:schemas-microsoft-com:office:office" /?>
The competition started in December 2017 and will last until February 14, with the winner receiving a diamond ring to translate the idea into reality.
To date, about 40 have been received. The most original proposal scenario will be followed by the video with participation of real characters. The winner's ring has been made by Smolensk Diamonds, a subsidiary of Kristall Production Corporation, a long-term buyer of ALROSA's rough diamonds. The diamond in the item has Princess fancy shape, I color and SI1 quality.
ALROSA said the competition is a part of its generic marketing campaign aimed at educating consumers and creating a culture and tradition of diamond jewelry consumption. "A polished diamond is primarily a symbol of true and deep feelings, love and loyalty. Holding this competition, we would like to remind people first of all that there is always a place for romance in life and inspire them to create memorable moments for loved ones", said ALROSA CEO - Chairman of the Executive Committee Sergey Ivanov.
The competition started in December 2017 during the Channel One Hockey Cup. Within the framework of regular cooperation with the Russian Ice Hockey Federation (RIHF), ALROSA launched advertising about the contest during the broadcast of hockey matches, and also helped two hockey fans to organize proposals at the stadium during hockey matches. This is the first advertising campaign in ALROSA's history that addresses a wide audience, the miner said.
"In our commercial, a young man proposes to a girl at the hockey match. Shortly after the video was screened, a hockey fan from St. Petersburg wrote us and asked to help him to organize the same story in real life. Together with our partners from the RIHF, we decided to support him, especially since it echoes our marketing campaign. As a result, he was given such an opportunity - he proposed during the halftime of the game between Russia and Sweden. Of course, his girlfriend said "yes." And the very next day, another young man came forward, inspired by the idea, and we repeated this story for him," said Dmitry Komendantov, Deputy Head of the Marketing and Public Relations Department of ALROSA.
The diamond engagement rings are provided by ALROSA's partner - Smolensk Diamonds. Marriage proposal ideas should be sent to: This email address is being protected from spambots. You need JavaScript enabled to view it.. ...