January 25, 18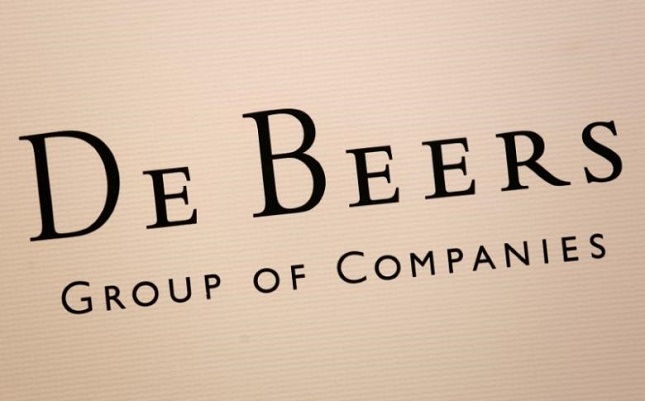 (IDEX Online) – De Beers reported a five percent rise in rough diamond production for the fourth quarter of 2017 to 8.1 million carats, reflecting stronger trading conditions as well as the contribution from the ramp-up of the Gahcho Kué mine in Canada.<?xml:namespace prefix = "o" ns = "urn:schemas-microsoft-com:office:office" /?>
In Botswana, production increased marginally to 5.5 million carats. Orapa's production increased 14 percent, mainly due to planned increases in plant performance, and the ramp-up of Plant 1, which was previously on partial care and maintenance in response to trading conditions in late 2015. This was partially offset by Jwaneng, where production decreased 15 percent due to expected lower grades.
In Namibia, Namdeb Holdings production jumped 14 percent to 488,000 carats, mainly due to higher grades at Namdeb's land operations.
In South Africa, De Beers Consolidated Mines production decreased 17 percent to 1.1 million carats largely as a result of planned sequencing of ore sources at Venetia, where the increase in tonnes treated was more than offset by a reduction in grade.
Meanwhile, in Canada, production doubled to 993,000 carats due to the ramp-up of the Gahcho Kué mine.
Consolidated rough diamond sales in volume terms in Q4 2017 were 7.5 million carats, unchanged from the year before. Total sales volumes which are comparable to production, were 8.2 million carats in Q4 2017 from 8.0 million carats in the year-earlier quarter.
For the full year, consolidated sales volumes were 33.1 million carats (2016: 30.0 million carats). Total sales volumes, which are comparable to production, were 35.1 million carats (2016: 32.0 million carats).
The full year consolidated average realized price of $162/ct was 13 percent lower than in 2016. This reflected strong demand in Sight 1 2017 for lower value goods held in stock at 31 December 2016, following a recovery from the initial impact of India's demonetization program in late 2016, as well as the ramp-up of production from lower value per carat but high margin operations, including Orapa and Gahcho Kué. The lower value mix was partially offset by a higher average rough price index, up three percent compared with 2016....