January 19, 18
by Albert Robinson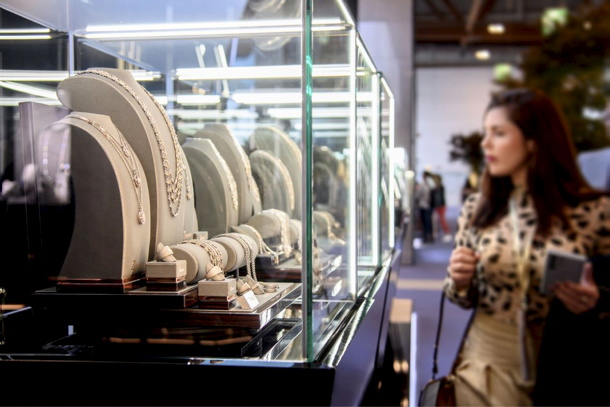 (IDEX Online) – The  VICENZAORO January show kicked off on Friday, with 1,500 brands taking part in the international jewelry show organized by the Italian Exhibition Group (IEG) which was created by a merger between Rimini Fiera and Fiera di Vicenza.<?xml:namespace prefix = "o" ns = "urn:schemas-microsoft-com:office:office" /?>

 

Undersecretary of the Ministry of Economic Development, Ivan Scalfarotto, said at the opening ceremony: "Rimini and Vicenza, together with Arezzo, have understood that unity is strength in the jewelry sector, and they must be praised for what they have been able to do in recent years."

 

Managing Director of IEG, Corrado Facco, gave a presentation which dealt largely with the need for digital marketing and multi-channel distribution, along with the importance of traceability and sustainability.

 

Claudia D'Arpizio, responsible for vertical luxury and fashion at Bain & Company, spoke about the growth of the luxury market. 

 

VICENZAORO January is the first event of the year on the international trade show calendar and provides companies with the opportunity to present new collections and discover new trends, and is a gateway to European markets, Russia and the CIS and the Middle East. Format: VICENZAORO The Boutique Show is subdivided into six areas: ICON, LOOK, CREATION, EX

PRESSION, ESSENCE, EVOLUTION. The exhibition format was introduced in January 2015 to make business meetings between buyers and companies easier to arrange.

 

Diamantaires taking part in the show said they were there to create new contacts with jewelry firms located in European countries.

...