January 11, 18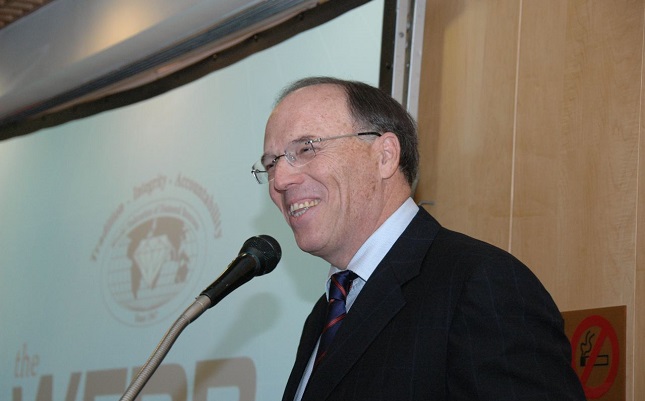 (IDEX Online) – Shmuel Schnitzer has stepped down as Chairman of the Israel Diamond Institute after less than two years in the post.<?xml:namespace prefix = "o" ns = "urn:schemas-microsoft-com:office:office" /?>
The IDI's Board of Directors has stated its appreciation for his years of service as Chairman of IDI and as a leader of the diamond industry.
The IDI Board released a statement saying, "The Board of Directors of the Israel Diamond Institute would like to thank Shmuel Schnitzer for his substantial contribution to this institution since becoming Chairman in February 2016. Over a public career spanning several decades, Shmuel Schnitzer has made an immense impact on the Israeli diamond industry and on the diamond industry around the world."
Schnitzer previously served as Israel Diamond Exchange President from 1998 to 2005 and as World Federation of Diamond Bourses President from 2002 to 2006.
The Board also announced that Boaz Moldawsky had been appointed Acting Chairman. Moldawsky, a second-generation diamantaire, is active in public service to the industry, serving as Deputy President of the Israel Diamond Exchange, Chairman of its Finance Committee and a member of the board of the Israel Diamond Manufacturers Association.
The IDI is a non-profit, public interest company representing all institutions involved in the Israeli diamond industry. It works to advance and strengthen the Israeli industry as one of the world's leading diamond centers, through marketing, technological innovation, rough diamond sourcing and promotion of local manufacturing....