January 08, 18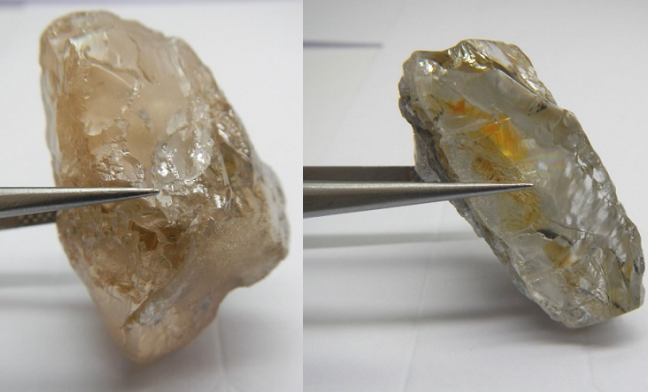 Lucapa Diamond Company Limited and its partners have announced the recovery of more large diamonds from the Lulo Diamond Project in Angola.<?xml:namespace prefix = "o" ns = "urn:schemas-microsoft-com:office:office" /?>
The latest recoveries include diamonds weighing 103 carats and 83 carats (pictured), both of which were recovered from Mining Block 8.
"The 103-carat light brown diamond and 83-carat Type IIa diamond continue to evidence the special nature and potential of the Lulo resource," the miner said.
The 103-carat diamond is the ninth 100+ carat diamond recovered to date from Lulo, the largest being the Angolan record 404-carat diamond sold for $16 million in 2016.
The latest large stone recoveries follow the recovery in November 2017 of two exceptional Type IIa D-color gems weighing 129 carats and 78 carats, the firm said. ...