January 03, 18
by Albert Robinson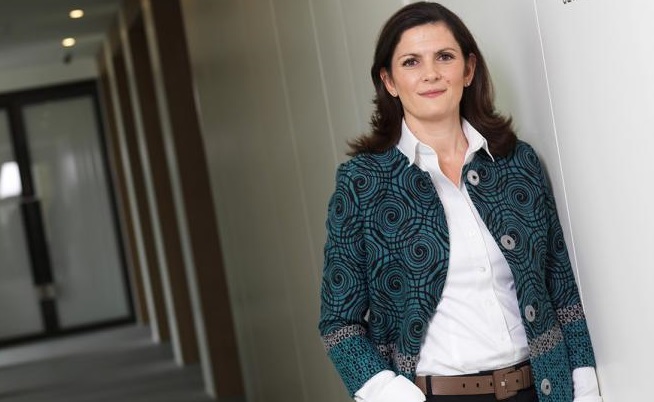 (IDEX Online) – The international auction house Bonhams has appointed Jean Ghika as its new Global Head of Jewellery. <?xml:namespace prefix = "o" ns = "urn:schemas-microsoft-com:office:office" /?>
As part of her new role, Ghika will oversee sales in Bonhams offices in London, New York, Hong Kong a
nd Los Angeles.
She has worked at Bonhams for 25 years and is a leading jewelry expert, the auction house said. She was appointed Director of Jewellery for UK & Europe in 2007. Under Ghika's leadership, Bonhams has been UK market leader for seven of the past nine years, the firm said.
Matthew Girling, Global CEO and former Global Director of Jewellery at Bonhams, said: "I have worked with Jean for more than 21 years and I am delighted to hand over this global role to her. She has demonstrated excellent business acumen in her current role and has been instrumental in giving strategic direction to the UK and European Fine Jewellery teams."
Girling will remain closely involved with the jewelry department and will now assume a 'chairman emeritus' role for Fine Jewellery. He will also continue to take key jewelry auctions in London, New York and Hong Kong.
Ghika said: "All four selling locations in London, New York, Hong Kong and LA have established themselves with our clients and we have created a distinct identity in the marketplace, characterized by our personal approach and client service. I look forward to continuing this approach and developing the global offering, working in partnership with talented colleagues throughout the Bonhams UK and European network and also in the US with Susan Abeles and Asia with Graeme Thompson and their teams."
Bonhams said that during her career, Ghika has been responsible for:
The sale of a fancy vivid blue diamond ring by Bulgari that sold for £1.8 million in 2011, the most valuable jewel sold at auction in the UK that year.
The only sale dedicated solely to the work of pioneering British jewelry designer Andrew Grima in 2006.
Directing the sale of the 5.30 carat fancy deep blue diamond which sold for £6.2 million in 2013, the current world record price per carat for a fancy deep blue diamond sold at auction.
The sale of 'The Hope Spinel', an exceptional 50 carat gemstone previously in the collection of Henry Philip Hope, which sold in September 2015 for £962,500, the current world record price for a spinel.
The sale of a fancy intense blue diamond from a British private collection which sold for £2.32m in September 2016.
...