July 28, 22 by John Jeffay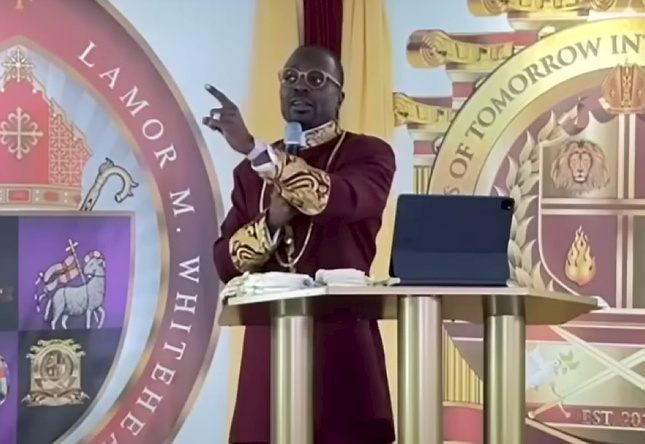 (IDEX Online) - A flamboyant pastor and his wife were robbed at gunpoint of $1m of jewelry as he delivered his Sunday sermon at a New York church.

Police are investigating a complaint by Lamor Miller-Whitehead, who goes by the title bishop, at the Leaders of Tomorrow church, in Brooklyn.
He says a raider brandishing a gun took off his bishop's ring and chain, his wedding ring, an chains he was wearing underneath his clerical robe.
"He start tapping my neck to see if (there was) anything else, so that means they knew, they watched and they knew that I have other jewelry," he told CNN.
The service was livestreamed to congregants, but the raid is no longer available on the church's website.
Whitehead is offering a $50,000 reward for information leading to the arrest of the three culprits.
"I want justice, I want these men arrested," the pastor said in an Instagram video. "I know somebody knows something and I want to make sure that you all know that I'm invested into this."
Video grab from church's website shows Lamor Miller-Whitehead...