October 12, 20 by John Jeffay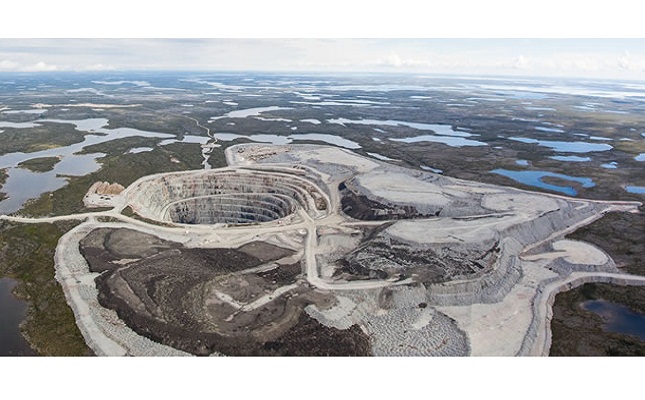 (IDEX Online) - The proposed sale of the Ekati mine in Canada is off, after owners Dominion reached an "impasse" with its buyer's insurers.

The troubled miner had hoped to complete the $146m sale next month to another subsidiary of its parent group, The Washington Companies.
But they couldn't reach agreement on $280m of surety bonds posted with the Government of the Northwest Territories against the eventual reclamation expenses at the Ekati mine site.
Local media also report that Pat Merrin, appointed as Dominion's interim chief executive in February, left the company after the deal collapsed.
Hundreds of employees remain furloughed at the closed mine, 300km northeast of Yellowknife, near Lac de Gras, Northwest Territories.
The stalking horse bid was made by Canadian Diamond Holdings, L.P. and CA Canadian Diamond Mines ULC. Dominion mreceived no other bids and its future is now even more uncertain than before.
Dominion, the world's third largest producer of rough diamonds by value, said it had "reached an impasse in negotiations and there is no reasonable prospect of reaching a satisfactory agreement". 
It filed for insolvency in April, after closing the mine the previous mine because of the global pandemic.
The Washington Companies, a privately held conglomerate based in Montana, USA, bought Dominion in 2017 for $1.2bn.
Dominion remains in creditor protection until November 7, 2020, unless extended. It is working with stakeholders to determine the next steps.  ...