January 23, 20 by Press Release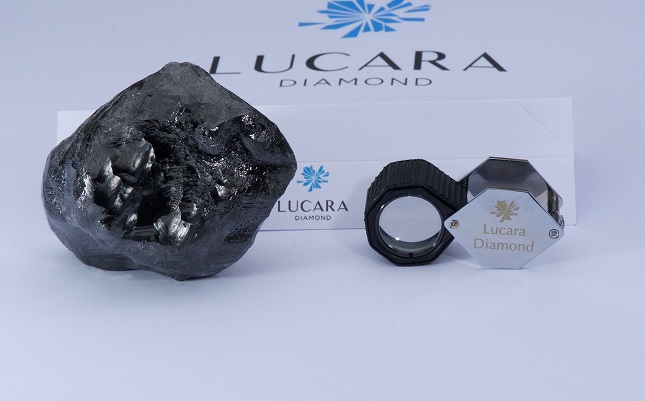 (Press Release) - Over the last several years the HB Company principals have worked solely on the ambition to transform the diamond supply chain, creating a new transparent ecosystem, reconnecting the consumer with the rare beauty of the rough stone. 
The company announces a ground-breaking collaboration with Louis Vuitton and Lucara Diamond Corp, to manufacture the historic, record setting, 1758 carat Sewelô diamond recovered from the Karowe Diamond Mine in Botswana in April 2019.
Named Sewelo, (meaning 'rare find'), the stone, covered with a thin layer of black carbon locking away its potential, is the largest ever diamond recovered in Botswana. 
The HB Company uses Nanotechnology, coupled with the leading savoir faire in Antwerp, a city with an important historical connection with the diamond trade, to unlock the secrets of the stone. This process will allow Louis Vuitton to design the collection without the stone being damaged. It will then be cut and polished by the HB Company and should be made into a collection of individual, made to order Louis Vuitton diamonds.
Speaking about the partnership, Oded Mansori, a principal at HB Company said: "the stone is the perfect illustration of a new eco-system for a vertically integrated and transparent diamond supply chain. The Sewelo offers us the opportunity to showcase our knowhow - we can revolutionise the way we work using our AI technology to map the complexities of the stone allowing it to be made to order with bespoke commissions. Not a single cut will be made until the design has been created."...