November 05, 19 by IDEX Online Staff Reporter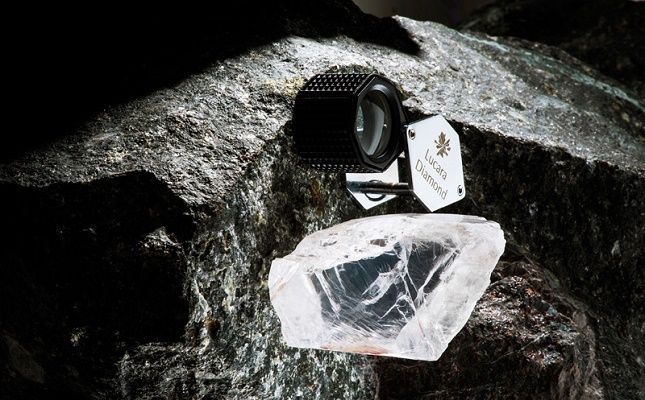 (IDEX Online) - Lucara Diamond Corp. has announced that plans to expand its 100-percent owned Karowe diamond mine is expected to double the mine's life to 2040. The miner also said the expansion would also generate "significant revenue and cashflow." 
"Lucara is highly encouraged by the results of the Karowe Underground feasibility study, which has outlined a much larger economic opportunity than first envisaged in the 2017 PEA and represents an exciting, world class growth project for our company," said Eira Thomas, Lucara president and CEO.  
According to Thomas, a significant portion of the cost to expand the mine underground can be funded from cash flow, and the investment is expected to be paid back in under three years. The move underground will allow Lucara to exploit the highest value part of the orebody first and generate over $5.25 billion in gross revenue.  
She also said that margins remain healthy despite conservative diamond pricing models that reflect the current difficult market environment.  
"Lucara's short-term view is that the market is now stabilizing," said Thomas. "Longer term, the fundamentals are expected to strengthen in line with supply shortfalls from mature, depleting mines in Australia and Canada. It is important to note that a return to diamond prices observed in 2015 would nearly double the net present value (5 percent) of this project to $1.4 billion."
Karowe is the only diamond mine to have produced two 1,000+ carat diamonds. It has produced 2.5 million carats since 2012. 
The combined open pit and underground indicated resource now stands at 54.27 million tonnes at 15.3 carats per hundred tons for a contained diamond resource of 8.3 million carats excluding stockpiles.
Lucara also announced...