By Pam Martens and Russ Martens: October 4, 2019 ~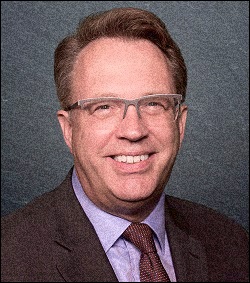 John Williams, President of the Federal Reserve Bank of New York
Yesterday, the House Financial Services Committee released its hearing schedule for October. There is not a peep about holding a hearing on the unprecedented hundreds of billions of dollars that the Federal Reserve Bank of New York is pumping into unnamed banks on Wall Street at a time when there is no public acknowledgement of any kind of financial crisis taking place.
Congressional committees should have been instantly on top of the Fed's actions when they first started on September 17 because the Fed had gone completely rogue from 2007 to 2010 in funneling an unfathomable $29 trillion[1] in revolving loans to Wall Street and global banks without authority or even awareness from Congress. The Fed also fought a multi-year court battle with the media in an effort to keep its giant money funnel a secret.
According to Section 1101 of the Dodd-Frank financial reform legislation of 2010, both the House Financial Services Committee and the Senate Banking Committee are to be briefed on any emergency loans made by the Fed, including the names of the banks doing the borrowing. The section reads:
"The [Federal Reserve] Board shall provide to the Committee on Banking, Housing, and Urban Affairs of the Senate and the Committee on Financial Services of the House of Representatives, (i) not later than 7 days after the Board authorizes any loan or other financial assistance under this paragraph, a report that includes (I) the justification for the exercise of authority to provide such assistance; (II) the identity of the recipients of such assistance; (III) the date and amount of the assistance, and form...