September 03, 19 by Staff Writer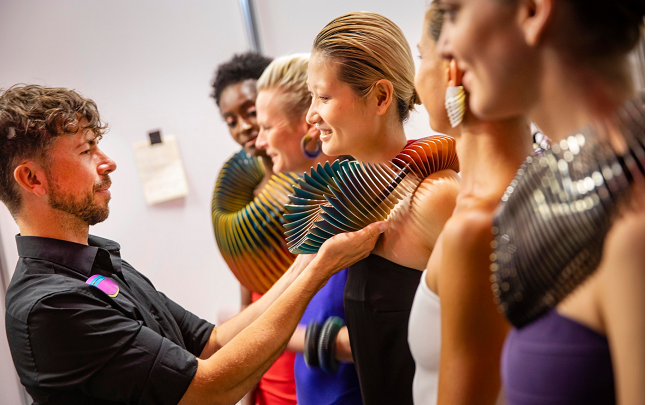 The International Jewellery London (IJL) show kicked off on Sunday, September 1, drawing good foot traffic on a sunny, inviting day.
The second day of IJL 2019 welcomed the inaugural Jeweller of the Fair, John More, who presented some of his large, silver pieces. For More, who also is a professional dancer, jewelry pieces are all about movement of, the pieces and of the wearers. A specially curated Catwalk show featured some of John More's show-stopping pieces.
Among the show's highlights were:...
The Graduate Fashion Week and Hilary Alexandra presented work from the Best New Young Designers, featuring jewelry pieces from this year's KickStart and Bright Young Gem Winners;
Paola De Luca presented the IJL SS20 Trends giving buyers an insight into what they should be buying for the coming season;
Katherine Omerod, influencer of the fair, highlighted the importance and influence of social media on the jewellery industry;
The National Jewellery Association (NAJ) launched its new 'Created in the UK' campaign.