June 27, 19 by staff writer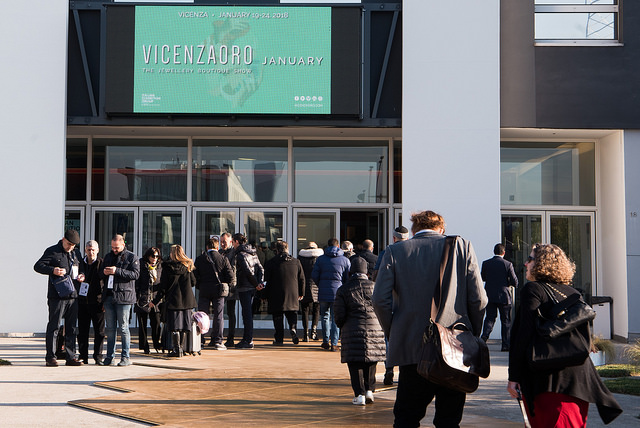 VicenzaOro, the Italian trade show for gold and jewelry, will again present  T.Evolution, its hub for technological innovation at the show that will take place in Vicenza from September 7-11, 2019. Vicenzaoro is organized by IEG - the Italian Exhibition Group. T.Evolution focuses on the technologies and digital methodologies that are play an increasingly central role in jewelry creation process.
T.Evolution aims at those goldsmith workshops and retail jewelers  who intend to offer their clientele a prime service, such as instruments for analysis, 3D printing and so on.
At VicenzaOro September2019, T.Evolution's exhibition purposely-built space will be located inside the Vicenza Exhibition Centre (Hall 2.2), with exhibiting companies from Italy's gold districts - Vicenza, Valenza, Arezzo, Naples -  participating. There will be four goods sectors covering the entire production cycle: 3D printing, workshop tools, workbench equipment and, lastly, services and products for jewelry engineering.
T.Evolution will also feature a full program of workshops and technical seminars with the most qualified experts, i.e. with CPV- Centro Produttivita Veneto as its technical Partner and another two top partners, AFEMO, the Italian Association that groups together leading machinery and technology manufacturers for the jewelry sector, and Federpreziosi, the National Federation of Companies operating within the sector.
With T.Evolution, Vicenzaoro makes room for the most advanced innovations in the industry and meets exhibitors' and traders' extremely high demand for continuity throughout the year in terms of machinery and technologies.  ...