June 19, 19 by Ya'akov Almor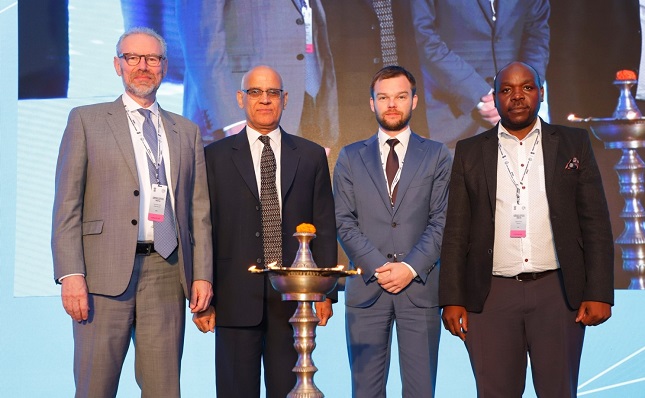 Shamiso Mtisi, the Zimbabwean lawyer who heads the Kimberley Process (KP) Civil Society Coalition (CSC), who addressed the Opening Session of the Kimberley Process Intersessional Meeting (KPI) in Mumbai, India, emphasized that the discussions on the broadening of the KP scope, meaning the broadening of the term 'conflict diamonds' to included human rights violations, should not raise anxieties about possible adverse impacts on trade. He said that rather, the reverse is intended. Addressing the governmental and industry delegates in the room, he said: "Indeed, it is you that hold the reigns to ensuring that [this does not happen]."
"KP observers have made it clear that any new KP mandate would need to be applied in a fair and impartial way that can support rather than penalize states. Civil society for example is not looking for the imposition of nationwide embargoes or sanctions. We recognize that this is not always the most effective intervention. It is precisely through the KP that states facing cases of violence or other forms of abuse should be able to seek the support needed to address them.
There are a range of possible interventions, including better formalization of artisanal mining and training for security forces. For example, in Zimbabwe, the Zimbabwe Consolidated Diamond Mining Company (ZCDC) on its own accord, has so far organized three Diamond Security Conferences that brought together communities, civil society, Government, mining companies and State and private security forces to discuss the situation in Marange. ZCDC has also been planning to seek support for training of its staff and private security personnel on human rights.
In Sierra Leone, Government has been working closely with civil society groups through a tripartite system to address problems...